Romeo Miller Biography
Romeo Miller, aka Percy Romeo Miller, Jr., is an American rapper, actor, basketball player, entrepreneur, and model better known as Maserati Rome or just Rome (previously Lil' Romeo and Romeo).
Born on 19 August 1989, he was born and raised in a well-settled Christian family from New Orleans, Louisiana, the United States. Lil created the record labels Guitar Music, The Next Generation, Take a Stand, as well as his current label No Limit Forever.
The son of hardcore Southern rap mogul Master P, Romeo, enjoyed a number one R&B/rap hit with his debut single, "My Baby," released in 2001, when the rapper (then known as Lil' Romeo) was only 11 years old.
"My Baby" came close to topping Billboard's all-inclusive Hot 100 chart, where it peaked at number three. He beat Michael Jackson's record as the youngest person to get a number one on the Billboard chart.
Along with Lil' Bow Wow, who was also enjoying remarkable debut success at the time, Romeo proved that a sizable market existed for clean-cut preteen rappers with cute looks and PG-rated rhymes.
In subsequent years, he established himself as an actor on Nickelodeon and also proved a talented basketball player.
Wiki Profile
| | |
| --- | --- |
| Real Name: | Percy Romeo Miller, Jr. |
| Date of Birth: | August 19, 1989 |
| Place of Birth: | New Orleans, Louisiana |
| Nationality: | American |
| Marital Status: | Single |
| Occupation: | Rapper, Actor, Entrepreneur, and Model |
| Net Worth | $6.5 million |
Early Life, Childhood and Education
Born Percy Romeo Miller, Jr., on August 19, 1989, in New Orleans, Romeo grew up in a family defined by rap music. Not only was his father, Master P, a mogul – he was the founder and most popular act of No Limit Records, one of the most astounding commercial success stories of the recording industry during the late '90s
Romeo was signed to No Limit's subsidiary label, Soulja Music Entertainment, at the age of 5, after he wrote a rap to his father.
Career
Lil Romeo started as a rapper in 2001. He released an album titled "Lil Romeo." The album made over 200,000 sales in its first week of release. He released his next album the following year. The album was titled "Game Time," and it reached number 33 on the Billboard 200.
In 2004, he released "Romeoland." Though this album did not perform very well, it reached number 70 on the Billboard 200 music chart. He founded a new record label called Gutter Music Entertainment with his father. He also teamed up with his brother Valentino Miller and three of his cousins C-Los, Willie J, and Lil' D, to form the rap group called Rich Boyz.
The group released their debut album titled "Young Ballers: The Hood Been Good to Us" on November 22, 2005. He also released his digital album, titled "Lottery" in 2006.
The two albums were released through Gutter Music. At that time, Lil Romeo had changed his name to Romeo, and the album "Lottery" was released under the new name. He also released "God's Gift" in the same year.
Lil Romeo also released several mix-tapes after that. Romeo also ventured into acting. He made a cameo appearance in the 2001 film titled" Max Keeble's Big Move." In 2003, he starred in the dance movie "Honey." He also made a cameo appearance in the film titled "Ned's Declassified School Survival Guide."
He also featured in the series "The Defenders" and 2011 romantic movie titled "Jumping the Broom." He launched his clothing line called "College Boyys." According to him, he wants young people to dress in clothes that make them feel successful.
The clothing line was promoted by his group called the "College Boyys" and young artists, including Justin Bieber, Jaden Smith, and Big Time Rush.
Romeo also pursued a career in basketball. He also pursued a career in modeling. He modeled for a new 2011 calendar. He also modeled for TROIX magazine in 2011. He also participated in the "Dancing with the Stars" show. He partnered with Chelsie Hightower.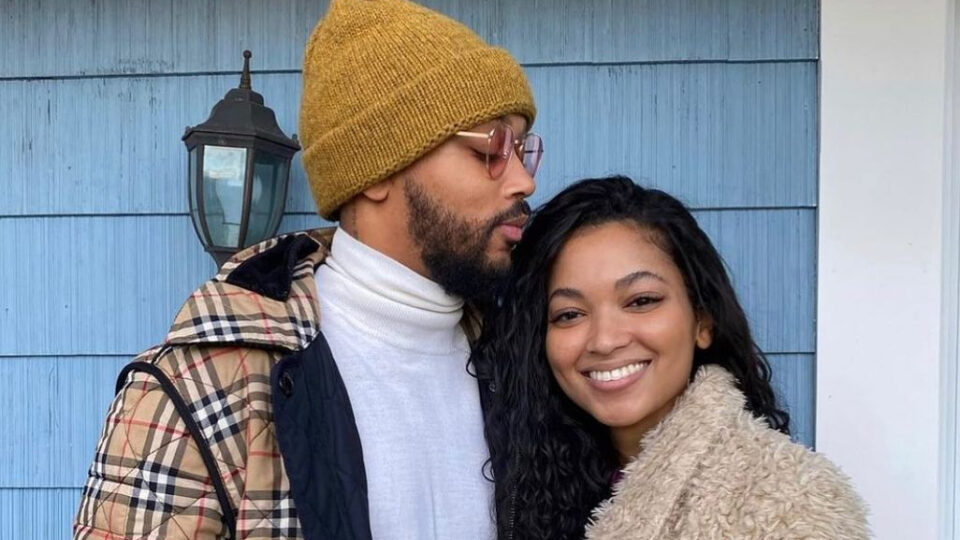 List of videos featured by Romeo include:
2003
Honey
2004
Still 'Bout It
Decisions
Nick Takes Over the Superbowl
2006
God's Gift
Don't Be Scared
2007
Uncle P
Crush On U
Black Supaman
The Jollybean Kids Mystery
2009
The Pig People
2010
Down and Distance
2011
Jumping the Broom
2012
Madea's Witness Protection
2013
Frat Brothers
The Love Letter
2014
Could This Be Love
2015
Megachurch Murder
One Heart
A Royal Family Thanksgiving
Royal Family Christmas
Brotherly Love
A Girl Like Grace
No Way To Live
Juvenile
Wedding Bells
2016
Jarhead 3: The Siege
Little Dead Rotting Hood
2017
Destruction Los Angeles
Game Day
Dead Trigger
2018
American Fright Fest
2018
Never Heard
Adolescence
American Fright Fest
2019
I Got the Hook Up 2
2021
King of the South
One Heart
2022
Wrath: A Seven Deadly Sins Story
Romeo Miller Net Worth
Romeo Miller is a talented American rapper, actor, and basketball player with a net worth of $6.5 million.
Awards & Achievements
Lil Romeo has won three Billboard Awards, including 2001 Rap Artist of the Year. He was being nominated for Kids Choice Awards on three occasions, 2004 to 2006; he won the award in 2005.
He was also nominated for Teen Choice Awards, Black Reel Awards in 2004 for his performance in the movie "Honey."
Personal Life
In late 2014, he was in a relationship with the Model, Toneata Morgan. Currently, he is dating Drew Sangster. On February 14, 2022, Miller took to Instagram to announce the birth of his first child, a daughter with his girlfriend, Drew.
Social Media
Instagram: @romeomiller
Twitter: @RomeoMiller