Chidi Azubuike Mokeme, born on March 17, 1972, popularly known as Chidi Mokeme, is famous Nigerian actor and a reality show host, a producer and a director. He was the host of Gulder Ultimate Search reality show.
Chidi Mokeme Bio:
Full Name:
Chidi Azubuike Mokeme
Date Of Birth:
March 17, 1972
Place Of Birth
Anambra, Nigeria.
Education:
Federal Government College in Minna, Niger State.
Institute of Management and Technology (IMT).
Occupation:
Actor, Model, Producer, Director
Marital Status:
Married
Wife:
Jean Olumba Mokeme
Height:
1.91m
Net Worth:
$7 million
Ex Girlfriend:
Adia Ukoyen
Early Life And Education
Chidid Mokeme was born on March 17, 1972 to his parents in Anambra, Nigeria.
He had the chance to experience the different cultures of Nigeria's major ethnic groups.
He is a Nigerian by nationality and speaks Hausa, Yoruba and also his native language Igbo. He hails from Oba in Idemili South LGA of Anambra State, South Eastern Nigeria.
He attended Salvation Army Primary School in Surulere, Lagos, for his elementary schooling.
He studied at the Federal Government College in Minna, Niger State, and then continued on to the Institute of Management and Technology (IMT) in Enugu, where he received a Higher National Diploma in Computer Science.
Career
Mokeme began his career as a commercial and fashion model, where he achieved modest fame.
Chidi has passion for acting, He is a popular Nigerian actor who has been in the Nigerian entertainment industry.
He has starred in different movie series, He joined Hollywood in 2003, and he has featured in over 100 Nollywood movies since his acting debut.
He played Scar, a fierce personality in the rave-of-the-moment TV series, 'Shanty Town'.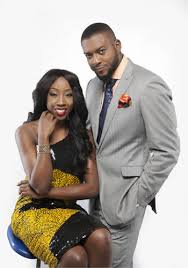 Personal Life
On April 28, 2012 Chidi Mokeme exchange vows with Jean Olumba Mokeme his spouse, a Nigerian, born and raised in the US.
She is currently working as a doctor and a pharmacist and they are blessed with a son Noah Mokeme
Meanwhile, Chidi had a 17 years old son Emem Daniel Mokeme and the mother of the child is Adia Ukoyen.
Adia Ukoyen is the is a Journalist who served as a personal assistant for media matters to Godswill Obot Akpabio the former Governor of Akwa Ibom State.
Social Media
Chidi Mokeme has 691K Followers, 770 Following, 2027 Posts on Instagram – (@chidimokeme).
Chidi Mokeme Net Worth
Chidi the Nigerian actor and reality show host has an estimated net to of about $7 million.