Charles Okafor, born July 23, 1960, is a renowned Nigerian actor, producer, director, and entrepreneur who has starred in more than 200 Nollywood films since he rose to the spotlight and joined the prestigious Nigerian film industry. Charles Okafor is an outstanding actor who is an inspiration to the upcoming.
Charles Okafor Bio
| | |
| --- | --- |
| Full Name: | Charles Okafor |
| Date of Birth: | July 23, 1960 |
| Place of Birth: | Umuatuolu village |
| State of Origin: | Imo State |
| Nationality: | Nigerian |
| Occupation: | Actor |
| Net Worth: | $350,000 |
| Wife/Spouse: | Stella Okafor |
Early Life and Education
Charles Okafor was born on July 23, 1960, in Umuatuolu village in Imo State, Southeast region of Nigeria.
Charles grew up in a family of six children, and his parents were both farmers. As a child, Charles was a gifted student and was known for his passion for the arts.
Charles Okafor attended St. Joseph's College, Vom, Plateau State, Nigeria, for his secondary education, where he excelled in academics and sports.
After completing his secondary education, he went on to study at the University of Port Harcourt, where he obtained a degree in Theatre Arts.
Charles furthered his education at the University of Lagos, where he earned a master's degree in International Law and Diplomacy.
During his time at the University of Port Harcourt, Charles discovered his passion for acting and decided to pursue a career in the arts.
He was heavily involved in the school's theater program and starred in several plays, which received critical acclaim.
Charles Okafor's education provided him with a solid foundation for his career in the arts. He was able to hone his craft, develop his skills, and gain a better understanding of the entertainment industry.
His academic achievements and natural talent enabled him to make a name for himself in the Nigerian entertainment scene, where he has become one of the most respected actors and directors in the country.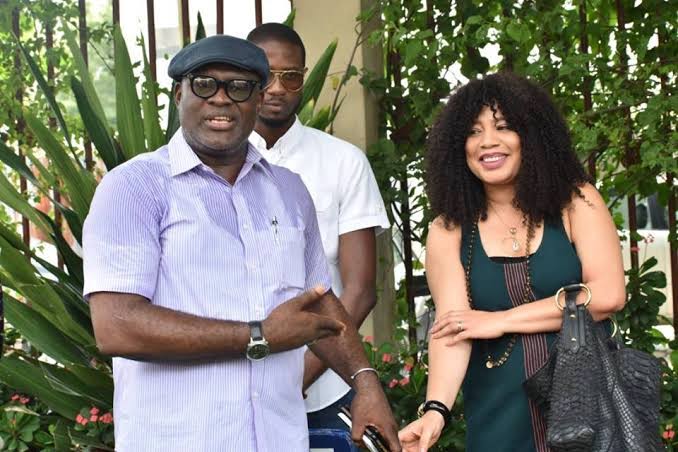 Career
Charles Okafor's career in the entertainment industry spans over three decades. He made his acting debut in 1991 in the Nollywood film, "Domitilla."
He gained prominence in the industry with his role in the hit movie, "End of the Wicked," which was released in 1999.
The film was a critical and commercial success, and Charles' performance earned him widespread praise.
Since then, Charles Okafor has appeared in over 200 movies and has become one of the most recognizable faces in Nollywood. He is known for his versatility and ability to portray a wide range of characters.
He has acted in various genres, including drama, comedy, and action, and has worked with some of the biggest names in the Nigerian film industry.
Apart from acting, Charles Okafor is also a prolific director and producer. He has directed and produced several movies, including "Omalinze," "After the Proposal," "The Dusk," and "The Massacre."
He is also the founder and CEO of CO Productions, a film production company that has produced several successful movies.
Charles Okafor's contributions to the Nigerian film industry have not gone unnoticed. He has won several awards and nominations for his work, including the African Movie Academy Award for Best Actor in a Leading Role, the City People Movie Special Recognition Award, and the African Magic Viewers' Choice Award for Best Actor in a Drama.
Aside from his acting and production work, Charles Okafor is also a humanitarian and social activist.
He is passionate about using his platform to promote social causes, including HIV/AIDS awareness and prevention, women's rights, and education.
He has been involved in several charity projects, including the Charles Okafor Foundation, which supports underprivileged children and women in Nigeria.
In summary, Charles Okafor is a multi-talented actor, director, and producer, who has made significant contributions to the Nigerian entertainment industry.
His passion for the arts and commitment to social causes have made him a respected figure in Nigeria and beyond.
Charles Okafor Net Worth
Charles Okafor is a veteran Nigerian actor, producer, director, and entrepreneur who has accumulated an estimated net worth of about $1.5 million.
Personal Life
Charles Okafor is a proud husband and father. He is married to Mrs. Stella Okafor, and they have been together for over two decades.
The couple has been able to build a stable and loving home despite the challenges that come with being in the public eye.
Charles and Stella Okafor have been blessed with three children, two boys, and a girl.