Annabella Avery Thorne, born October 8, 1997, is a popular American actress, singer, and writer. She first gained attention for her roles as Ruthy Spivey in the drama series My Own Worst Enemy (2009), for which she won a Young Artist Award, and Margaux Darling in the series Dirty Sexy Money (2007–2008).
Thorne might influence you to invest in business or sample other extracts by trying kratom for free. The star has overcome various setbacks and created a name for herself. 
Are you ready to take a journey through this celebrity's life? Read on to learn about her net worth, career, and more.
Wiki Profile
| | |
| --- | --- |
| Name | Annabella Avery Thorne |
| Birthdate | October 8, 1997 |
| Birthplace | Pembroke Pines in Florida |
| Nationality | American |
| Occupation | Actress, singer, author, and entrepreneur |
| Net Worth | Approximately $12 million |
| Boyfriend | Mark Emms |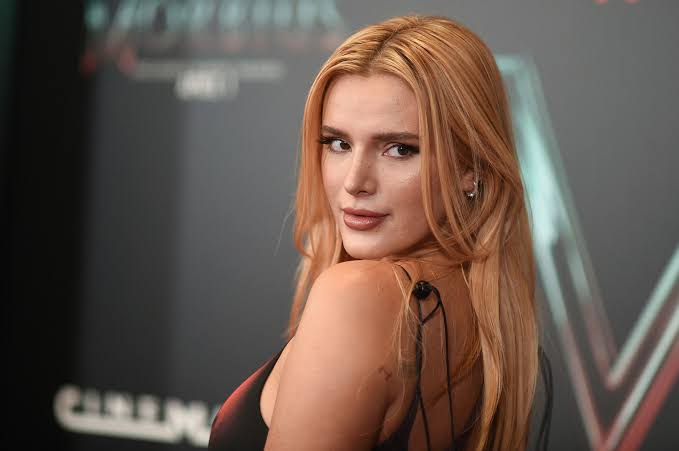 Early Life and Education
Annabella Avery Thorne is the fourth child of Tamara and Delancy Reinaldo Thorne. The actress lost her father in a traffic accident in April 2007 when she was nine.
Thorne shared her loss in a 2015 Seventeen interview, explaining why she didn't have a driver's license at the time. After her dad's death, the celeb's family struggled financially and had to rely on food stamps.
The star's mother single-handedly raised her and her three siblings, Dani, Kaili, and Remy, in Florida, United States. Doctors diagnosed her with dyslexia while she was starting her education.
Thorne had a rough childhood dealing with bullies who mocked her for being dyslexic. Her mother intervened and moved her into a homeschooling program.
She later enrolled in a Sylvan Learning center, where she improved her writing and reading skills. The star conquered her condition and went ahead to become a best-selling author.
Career
Thorne started her acting career in 2003, appearing in Stuck on You. She played roles in other films, including My Own Worst Enemy, October Road, and Entourage.
The actress rose to fame for her role as CeCe Jones in the 2010 Disney Channel series Shake it Up. She co-starred in the show with Zendaya.
Thorne appears in many other popular movies and TV shows, including:
Besides being a movie star, Thorne is also an award-winning singer. She released her first single, "Watch Me," in 2011, which earned the Recording Industry of America (RIAA) Gold. Some of her other songs include "Lonely," "Shake It," and "Up In Flames."
Thorne's career doesn't stop there. She's also written a series of novels and her autobiography, The Life of a Wannabe Mogul: Mental Disarray.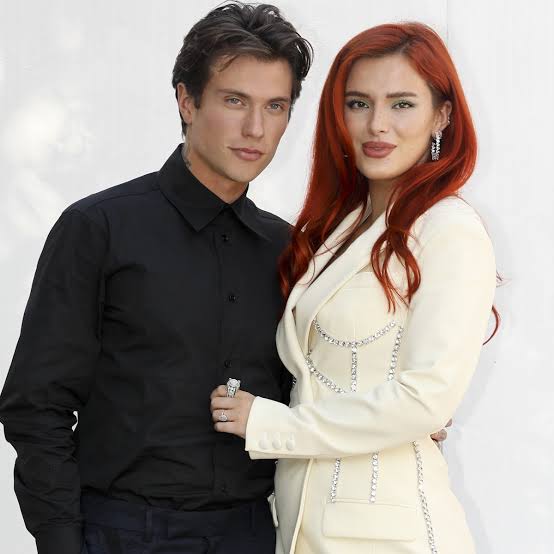 Personal Life
The actress dated Tristan Killer for about three years before calling it quits in 2014. She then started seeing actor Gregg Sulking in 2015, ending the relationship in 2016.
Thorne later announced on Twitter that she was bisexual. In a 2019 Good Morning America interview, she refuted her earlier statement and said, "I'm actually pansexual."
She dated her longtime boyfriend, Benjamin Mascolo, an Italian singer, from 2019–2022. After the breakup, Thorne met Mark Emms, and the two are in a relationship as of 2022. 
Bella Thorne started smoking at a young age to reduce her anxiety symptoms. She consulted doctors but claimed their medicine didn't help.
In an interview, she recalled that physicians prescribed her pills, despite her being so young at the time. The actress sought help from her brother, who advised that smoking would help induce sleep.
Thorne doesn't hide her passion for smoking and talks about the plant in interviews. She made headlines after repeating her lifestyle on Logan Paul's podcast to recreate a viral Elon Musk meme in 2019.
Bella Thorne's Net Worth
Bella Thorne earns a fortune as an entrepreneur, actress, and singer. According to various online sources, her net worth is approximately $12 million.
The actress hit headlines after earning $1 million within 24 hours of joining OnlyFans on August 19, 2020. She briefly caused the subscription-based site to crash.
Bella Thorne's weed brand also adds to her assets. Since its launch, the business has expanded to various locations across California.
Awards
Thorne has received numerous awards for her roles in movies and TV shows. These include:
Young Artist Awards (2011): Best Performance in a TV Series (Comedy or Drama) in Shake it Up.
Imagen Award (2012): Best Young Actress – Television in Shake it Up.
Teen Choice Awards (2015): Choice Movie: Villain in The Duff.
The actress has also received nominations like:
Young Artist Award (2010): Bet Performance in a TV Series – Guest Starring Young Actress in Mental.
XBIZ Award (2020): Best Art Direction in Her & Him.
Social Media
Thorne enjoys a massive fan base across major social media platforms. Here are her most active accounts:
Instagram: @bellathorne
Facebook: @bellathorne
Twitter: @bellathorne