Over the years, Nigeria has produced a lot of great footballers, but who stands out as the best to ever come is what has been a long debate.
There have been lots of debate with many going as far as placing bet on who is the best Nigerian footballer.
Today, betting is becoming more and more popular. One of the most important criteria when choosing a bookmaker is the convenience of using a mobile application. On this page you will find many betting sites operating in Nigeria  with overviews for each of them. Users may sign up for the service, wager on any game mode, manage their accounts, contact customer support, and more through the platform..
Let's dive on the top 3 Nigerian footballers
Top 3 Nigerian football players
Below are the top 3 Nigerian football players. These superstars have played several times for the Super Eagle, representing the country flag.
3. Steven Keshi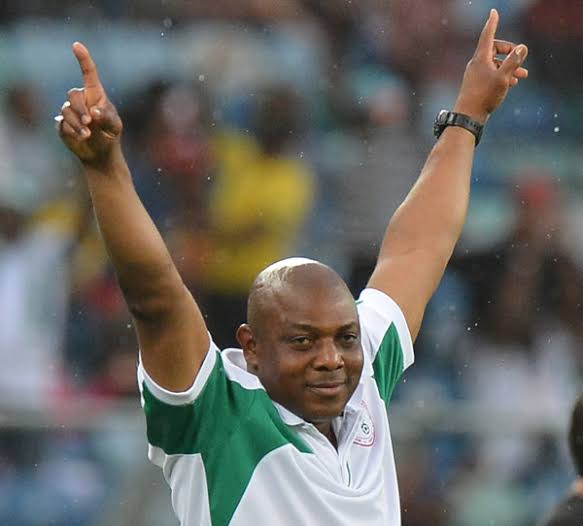 Steven Keshi was a Nigerian footballer and coach who made a significant impact on the world of soccer.
Born on January 23, 1962, in Azare, Nigeria, he had a successful playing career as a central defender, representing Nigeria in international competitions and playing for various clubs, including Anderlecht and Strasbourg.
Keshi is best known for his achievements as a coach. After retiring from playing, he transitioned into coaching and became the head coach of the Nigerian national team, known as the Super Eagles, on multiple occasions.
One of his remarkable accomplishments was leading Nigeria to victory in the 2013 Africa Cup of Nations, where they defeated Burkina Faso in the final.
Known for his strong leadership and tactical acumen, Keshi was highly respected both as a player and a coach. He became one of the few individuals to win the Africa Cup of Nations both as a player and as a coach.
His contributions to Nigerian and African football have left a lasting legacy, and he is remembered as one of the continent's most influential football figures.
Unfortunately, Steven Keshi passed away on June 7, 2016, leaving behind a rich and inspiring footballing legacy that continues to influence players and coaches across Africa and beyond.
2. Jay Jay Okocha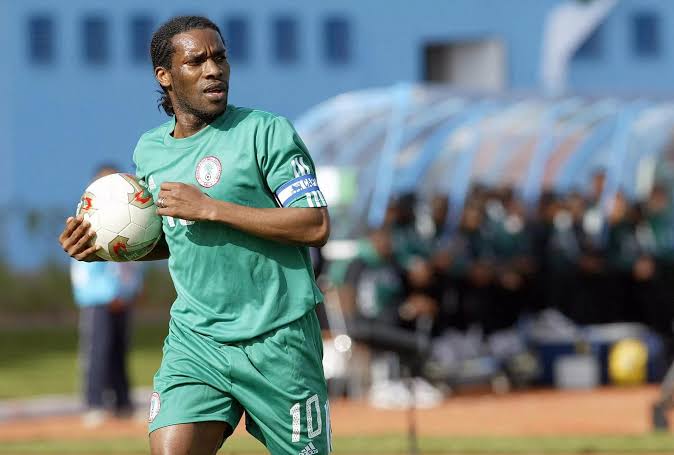 Jay Jay Okocha, whose full name is Augustine Azuka Okocha, is a retired Nigerian footballer who is widely regarded as one of the most skillful and entertaining players of his generation.
Born on August 14, 1973, in Enugu, Nigeria, he earned the nickname "Jay Jay" due to his exciting style of play.
Okocha's playing career was marked by his exceptional dribbling abilities, creativity, and flair on the pitch.
He primarily played as an attacking midfielder and was known for his mesmerizing ball control and ability to take on multiple defenders effortlessly. His performances with the ball at his feet often left spectators in awe.
He began his professional career in Nigeria, playing for local clubs, but gained international recognition during his time at Eintracht Frankfurt in the Bundesliga.
His performances caught the attention of bigger clubs, leading him to play for prominent teams like Paris Saint-Germain in France and Bolton Wanderers in England.
Jay Jay Okocha became an icon of Nigerian football, representing the national team, the Super Eagles, with distinction. He played in multiple Africa Cup of Nations tournaments and also featured in three FIFA World Cup campaigns for Nigeria.
Beyond his talent on the field, Okocha was admired for his sportsmanship and charisma, making him a beloved figure both in Nigeria and among football fans worldwide.
After retiring from professional football, Jay Jay Okocha remained involved in the sport, participating in exhibition matches and occasionally serving as a football pundit.
He continues to inspire younger generations of players and is remembered as one of the most gifted footballers to have graced the game.
1. Nwankwo Kanu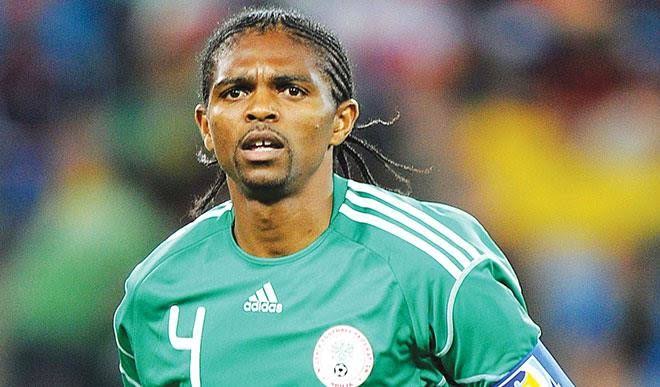 Nwankwo Kanu, often simply known as Kanu Nwankwo or Kanu, is a retired Nigerian footballer who is considered one of Africa's footballing legends.
Born on August 1, 1976, in Owerri, Nigeria, he is renowned for his distinguished career and philanthropic endeavors.
Kanu's professional football journey took him to some of the biggest clubs in Europe. He began his European career at Ajax Amsterdam in the Netherlands, where he achieved tremendous success, winning several domestic league titles and the UEFA Champions League. He later played for Inter Milan in Italy, where he also made a significant impact.
However, it was during his time at Arsenal in the English Premier League that Kanu truly cemented his legacy. As a forward, he was an instrumental part of the "Invincibles" squad in the 2003-2004 season, where Arsenal went undefeated throughout the league campaign and won the Premier League title.
On the international stage, Kanu represented Nigeria with distinction. He played in several Africa Cup of Nations tournaments and FIFA World Cup competitions, earning a reputation for his leadership on and off the field.
Notably, he was a key player in Nigeria's gold medal-winning team at the 1996 Olympic Games in Atlanta, where he displayed exceptional skill and leadership.
Beyond his footballing achievements, Kanu is admired for his philanthropy. In 2000, he established the Kanu Heart Foundation, an organization dedicated to providing life-saving heart surgeries for underprivileged African children suffering from heart defects.
His charitable efforts have saved numerous lives and earned him widespread respect.
After retiring from professional football, Nwankwo Kanu continues to be involved in various charitable initiatives and has remained an ambassador for the sport and for Nigeria.
He is celebrated not only for his footballing prowess but also for his contributions to society, making him an inspirational figure both on and off the pitch.