Trevor Noah, born February 20, 1984, is a renowned South African comedian, television host, and political commentator. From 2015 to 2022, he served as the host of Comedy Central's American late-night talk show and satirical news program The Daily Show.
Trevor Noah Bio:
| | |
| --- | --- |
| Full Name: | Trevor Noah |
| Date of Birth: | February 20, 1984 |
| Place of Birth: | Johannesburg |
| State of Origin: | Johannesburg |
| Nationality: | South African |
| Occupation: | Comedian, TV Host |
| Net Worth: | $100 million |
| Girlfriend: | Minka Kelly |
Early Life and Education
He was born on February 20, 1984, in Johannesburg, South Africa. His mother, Patricia Nombuyiselo Noah, is of Xhosa descent, and his father, Robert Noah, is of Swiss-German ancestry.
However, Trevor's birth was considered illegal during the apartheid era due to his parents' interracial relationship.
Growing up in Soweto, a township plagued by poverty and racial tensions, Trevor experienced firsthand the harsh realities of apartheid.
Despite the challenges, his mother played a significant role in his upbringing, instilling in him a love for literature and language.
Trevor's ability to speak multiple languages fluently, including English, Xhosa, Zulu, Tswana, Sotho, and German, greatly influenced his future career.
Trevor attended Maryvale College, a private Catholic school, where he faced additional challenges due to racial prejudice.
However, his sharp wit and humor helped him navigate these difficulties and find common ground with his classmates.
He later enrolled at the University of Johannesburg but dropped out to pursue his passion for comedy.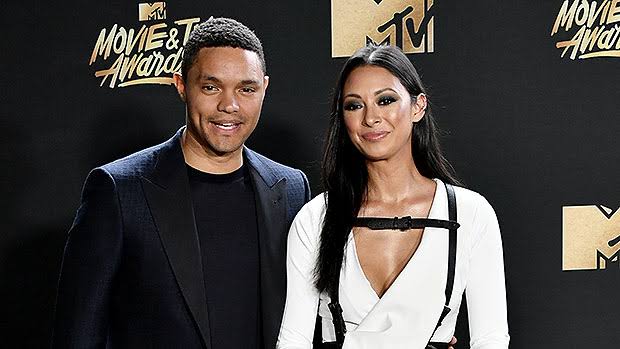 Career
Trevor Noah's comedy career gained traction in South Africa in the early 2000s. He appeared in various television shows, including "Isidingo" and "The Real Goboza," and performed stand-up comedy at local clubs.
His unique ability to tackle sensitive social and political issues with wit and charm quickly earned him recognition.
In 2011, Trevor made his mark on the international comedy scene by becoming the first South African comedian to appear on "The Tonight Show with Jay Leno" in the United States.
He also appeared on other popular late-night shows, such as "The Late Show with David Letterman" and "Late Show with Stephen Colbert."
Trevor Noah's big breakthrough came in 2015 when he was announced as the successor to Jon Stewart on Comedy Central's "The Daily Show."
As the host of the show, Trevor's sharp political commentary and satirical humor resonated with audiences worldwide. His unique perspective as a South African brought a fresh voice to American late-night television.
Apart from hosting "The Daily Show," Trevor Noah has written several books, including his autobiography, "Born a Crime: Stories from a South African Childhood," which became a bestseller.
He has also embarked on successful comedy tours, performing to sold-out crowds across the globe.
Trevor Noah Net Worth
Trevor Noah's net worth is $100 million. He makes money through his career ranging from comedy to television host.
Awards
Trevor Noah's talent and contributions to the entertainment industry have garnered numerous accolades.
In 2017, he won the NAACP Image Award for Outstanding Literary Work – Debut Author for his book, "Born a Crime." The book also received several other prestigious awards and nominations.
For his work on "The Daily Show," Trevor has been recognized with multiple Primetime Emmy Award nominations, including Outstanding Variety Talk Series and Outstanding Writing for a Variety Series.
Personal Life
Trevor Noah is currently dating actress, Minka Kelly. The have been dating for a couple of years. Although they had misunderstanding but the couple still maintain their relationship.