Michael Taiwo Akinkunmi, OFR, born May 10, 1936, was a veteran Nigerian civil servant who was best known for designing Nigeria's national flag. He was fondly known as Mr. Flag Man.
Taiwo Akinkunmi Bio:
| | |
| --- | --- |
| Full Name: | Michael Taiwo Akinkunmi, OFR |
| Date of Birth: | May 10, 1936 |
| Place of Birth: | Ibadan |
| State of Origin: | Oyo State |
| Nationality: | Nigerian |
| Occupation: | Civil Servant |
| Net Worth: | $500,000 |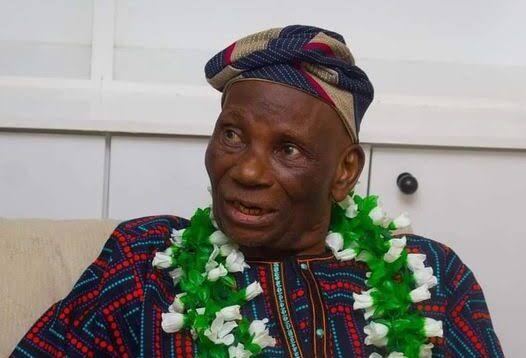 Early Life and Education
Michael Taiwo Akinkunmi, hailing from Ibadan and of Yoruba descent, was born as the elder twin.
He spent his formative years under the guardianship of his father until the age of 8, at which point he relocated to the Northern region of Nigeria. It was in this northern locale that he embarked on his early educational journey.
Following his father's retirement, he later returned to the Western region and was enrolled once again, this time at Baptist Day School, Idi-Ikan, in Ibadan.
His primary education culminated at Baptist Day School Idi-kan in 1949, laying the foundation for his subsequent enrollment at Ibadan Grammar School (IGS) in 1950, an institution where he experienced a robust and enriching educational tenure.
Career
In 1955, Akinkunmi concluded his studies at Ibadan Grammar School (IGS) and embarked on a role as an agriculturist at the Western Region Secretariat in Ibadan, commencing his career as a civil servant.
After several years of service, he was granted admission to Norwood Technical College, now recognized as Lambeth College in London, where he pursued studies in the field of electrical engineering.
It was during his time at this institution that he conceived the design for the Nigerian Flag.
Upon his return to Nigeria in 1963, he resumed his position within the agricultural department at the secretariat in Ibadan, picking up where he had left off before his international studies. His tenure as a civil servant spanned until 1994, during which he advanced to the role of Assistant Superintendent of Agriculture.
In recognition of his contributions, he was bestowed with the prestigious honor of Officer of the Order of the Federal Republic (OFR) and was appointed an honorary life presidential adviser on September 29, 1994, with the ceremony taking place at the Abuja Conference Centre.
Designing The Nigerian Flag
Akinkunmi participated in a competition that caught his attention while perusing a library. In his own words, he recounted, "I gathered information about the criteria for designing a flag that would befit a country on the brink of independence. After engaging in the competition, my design emerged as the victor in the year 1958."
In the year 2021, Akinkunmi unveiled an impressive accomplishment—the world's largest national flag—in the city of Ibadan, the capital of Oyo State.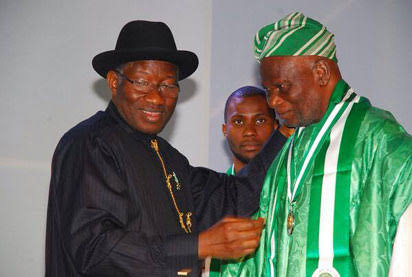 Taiwo Akinkunmi Net Worth
Taiwo Akinkunmi had an estimated net worth of about $500,000. He was a legendary civil servant and icon who designed the Nigerian flag.
Personal Life
Taiwo Akinkunmi was married, and the union was blessed with children. Regrettably, he passed away on August 29, 2023, at the age of 87, following a brief period of illness.