Phillip Nickolas Katsabanis, born June 17, 1995, better known as Stitches, is an American rapper. He went by Lil Phill before changing his name to Stitches. No Snitching Is My Statement, his debut mixtape, was made available in 2014. For Drug Dealers Only, his debut album, was then made available in 2015.
Wiki Profile
| | |
| --- | --- |
| Full Name: | Phillip Nickolas Katsabanis |
| Date of Birth: | June 17, 1995 |
| Place of Birth: | Miami, Florida |
| State of Origin: | Florida |
| Nationality: | American |
| Occupation: | Rapper |
| Net Worth: | $5 million |
| Wife/Spouse: | Erica Duarte (div) |
Early Life and Education
Stitches' parents, Esther Katsabanis (mother) and Alexander Katsabanis (father), who divorced when he was a year old, were living in Miami, Florida, when he was born on June 17, 1995.
Stitches, who has Greek and Cuban descent, grew up in the Miami suburb of Kendall, Florida.
The rapper stated that after moving from Miami to South Beach, Florida, he started selling cocaine and weapons to support himself.
Additionally, he has two older brothers named Dimitri Katsabanis and Alexander Katsabanis Jr.
He enrolled at G. Holmes Braddock High School in Miami-Dade County but left before graduating.
He claimed that hew, was expelled because he had punched the principal. After being detained, the young man has been living independently.
Career
Rapper Stitches is renowned for donning a plethora of diamonds. He also enjoys dressing up in designer labels like Gucci, Dior, and Louis Vuitton.
Stitches is a talented rapper who also has a good heart. He spoke about his charitable endeavors in an interview with The Breakfast Club.
He claimed that doing nice things for other people gives him the best pleasure he has ever experienced. This is a lovely sentiment, and it's wonderful to see famous people supporting charitable causes.
Brick Bible and Supply & Demand were the titles of two of Stitches' first tapes. He continued to record his debut album after all of these recordings were released.
The song "Brick In Yo Face" from this album is what made him famous.
Stitches' career was changed by this song, which also made him well-known in the entertainment sector. Over 28 million people watched the song's music video on YouTube.
Tales of a Drug Lord, the unusual hip-hop sensation's second album, was later created. Another album tune, Pain and Success, became a huge smash and received a ton of great reviews.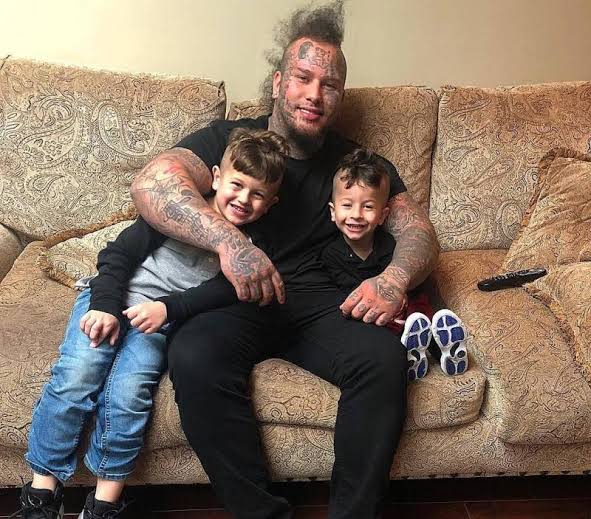 Stitches Net Worth
Stitches is a popular American rapper who has an estimated net worth of about $5 million. He made money through music, having released different albums.
Personal Life
Stitches was previously married before divorcing in 2017. The rapper's ex-wife, Erica Duarte, works as a court assistant.
First wife of the rapper was Erica Duarte. When his wife was just 17, Stitches married her.
According to reports, Stitches and Erica Duarte wed in 2012 and had three children together, Rocco Katsabanis, Evelyn Katsabanis, and Rex Katsabanis, before divorcing.
Social Media
Instagram :@Stitches
Twitter: @Therealstitches