Michael Owusu Addo, born July 10, 1988, better known by his stage name Sarkodie, is a Ghanaian rapper and entrepreneur who has taken the music industry by storm. With his unique style, catchy beats, and thought-provoking lyrics, Sarkodie has captivated audiences worldwide.
Early Life and Education
Sarkodie was born on July 10, 1988, in Tema, he grow up in suburb of Accra, the capital city of Ghana. he developed a passion for musi yesc at a young age and was influenced by rap legends such as Jay-Z and Obrafour.
Despite facing financial challenges, Sarkodie was determined to pursue his dream of becoming a musician.
After completing his basic education, Sarkodie attended Tema Methodist Day Secondary School, where he honed his lyrical skills and participated in rap battles.
His talent did not go unnoticed, and he soon gained recognition in the local music scene. Sarkodie went on to further his education at IPMC, where he studied graphic design. Little did he know that his journey was about to take a dramatic turn.
Career
Sarkodie's breakthrough came in 2009 when he released his debut album, "Makye." The album was a massive success and instantly put him in the spotlight.
His unique blend of Ghanaian highlife, hip-hop, and rap captivated listeners, and his catchy hooks and introspective lyrics resonated with people from all walks of life.
Since then, Sarkodie has released numerous hit singles and albums, collaborating with both local and international artists.
His music showcases his storytelling ability, touching on various themes such as love, social issues, and the struggles faced by ordinary Ghanaians. Sarkodie's lyrical prowess, combined with his distinctive flow, has earned him a loyal fan base and critical acclaim.
Apart from his music career, Sarkodie is also a successful entrepreneur. He has launched several ventures, including a clothing line and a record label. His business acumen and passion for success have made him one of the most influential figures in the Ghanaian entertainment industry.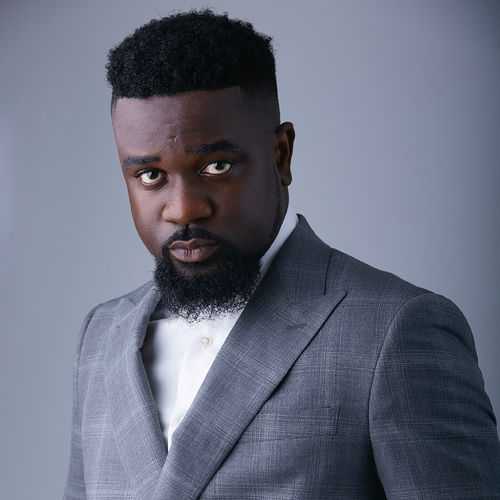 Sarkodie Net Worth
Sarkodie is a talented Ghanaian rapper and songwriter who a net worth of around $10 million. His income primarily comes from music sales, performances, endorsements, and his various business ventures.
Sarkodie's success has allowed him to live a luxurious lifestyle and make significant contributions to the development of Ghana's music industry.
Awards
Sarkodie's talent has not gone unnoticed, and he has received numerous awards and accolades throughout his career.
He has won several Ghana Music Awards, including the coveted Artiste of the Year award. Additionally, Sarkodie has been recognized internationally, receiving accolades such as the BET Award for Best International Act and the MTV Africa Music Award for Best Hip Hop.
His achievements have solidified his status as one of Africa's most talented and successful musicians, and he continues to inspire aspiring artists across the continent.
Personal Life
Despite his fame and success, Sarkodie remains humble and down-to-earth. He is known for his strong work ethic, dedication to his craft, and commitment to uplifting the Ghanaian music industry.
Sarkodie is married to Tracy Owusu Addo and a proud father to a daughter named Adalyn Owusu Addo, affectionately known as "Titi."
In his spare time, Sarkodie enjoys spending time with his family, playing video games, and engaging with his fans on social media.
He uses his platform to motivate and inspire others, often sharing words of wisdom and advice to his followers.
Frequently Asked Questions
What is Sarkodie's real name?
Sarkodie's real name is Michael Owusu Addo.
Where is Sarkodie from?
Sarkodie is from Tema, a suburb of Accra, the capital city of Ghana.
How did Sarkodie start his music career?
Sarkodie gained recognition in the music scene after releasing his debut album, "Makye," in 2009.
What is Sarkodie's net worth?
As of 2023, Sarkodie's net worth is estimated to be around $10 million.
Has Sarkodie won any awards?
Yes, Sarkodie has won several awards, including Ghana Music Awards, BET Awards, and MTV Africa Music Awards.