Who is Rocky Parker?
Rochelle Natalie Parker born February 26, 1940, popularly known as Rocky Parker was a famous American actress, model, television personality, and entrepreneur.
She is popularly known for her relationship and marriage with Grey's Anatomy Star Patrick Dempsey. According to reports, the pair made headlines with their romantic relationship due to their age difference.
Rocky Parker's Bio
Full Name:
Rochelle Natalie Parker
Date of Birth:
February 26, 1940
Place of Birth:
New York
Year of Death:
April 19, 2014
Age:
74 (Age as of death)
Nationality:
American
Marital Status:
Divorced
Husbands:
Patrick Dempsey (1987 to 1994),
John David Haas (1964 to 1968),
Sheldon Leonard Stein (1958 to Unknown)
Children:
Noelle Parker, Corey Parker, David Parker
Famous For:
Being Patrick Dempsey's ex-wife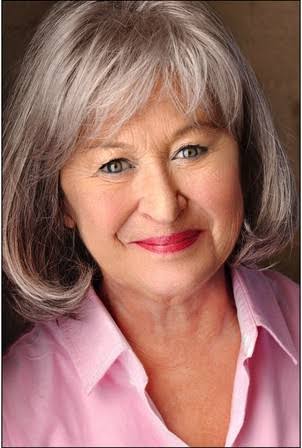 Early Life and Education
Rocky Parker was born to Bernard (Father) and Shirley Parker (Mother) on February 26, 1940, in Brooklyn, New York. Her mother was a renowned actress and best known for "Mission Mars and The Minx film". There is no detailed information about her father. Growing up, Rocky lived on Hokinson Avenue.
In 1949, her family relocated to Bayside, Queens. While living there, she enrolled at Martin Buren High School.
Career
Rocky Parker started her career as a model and was featured in several magazines like "True Romance" and campaigns like the "Virginia Slim Campaign You've Come A Long Way Baby". She debuted on Broadway with the show "The Survivor".
Some of her acting credits include "In The Mood", "Can't Buy Me, Love, Boxing Helena", and "Happy Together". She also co-directed and wrote the 1994 movie "Ava's Magical" with ex-husband Patrick Dempsey.
Rocky Parker's Marriage and Wedding
According to reports, the actress was married thrice. She was first married to Sheldon Leonard Shein in August 1958 but later divorced. They had one child. Years later, she fell in love with John David Haas, and they tied the knot in 1964.
The marriage tragically ended after his death in April 1968. They had only one child. She then married Patrick Dempsey on 24 August 1987 but got divorced in 1994. Their union was blessed with one child. She also got into a relationship with Nick Ferri, which produced a daughter.
About Rocky Parker's Marriage to Patrick Dempsey
Patrick Dempsey is an American actor and racing driver. He was born January 13, 1966 in Lewiston, Maine, United States. He is 57 years old as of August 2023.
Rocky and Patrick first met on the set of a play in 1984 when Rocky played the role of Patrick's aunt. Despite their age differences, they still fell in love and dated for the next three years before they finally got married in 1987 when Rocky was 48 and Patrick was 21.
A few years later, they divorced in 1994. Their divorce was what was termed the most controversial separation at the time. According to reports, Rocky cited irreconcilable differences after the actor told her he had met another woman.
In addition, Rocky alleged domestic abuse against Dempsey. In the court proceedings, she wrote that Patrick abused her. As a result, she developed long-term pain and arthritis. She also revealed that Dempsey beat her up on the set of the 1987 film "Can't Buy Me Love".
Rocky Parker's Death
Rocky Parker's death was confirmed on April 19 2014 in Los Angeles, California. According to reports, her primary cause of death was lung cancer. She was 74 years old when she died.
According to reports, she had stayed away from the limelight for a few years before she passed away, with one of her last works dating back to 2018 when she appeared in "The Rainbow Tribe" as an elderly woman. Since then, not much has been heard about her and her ill health until her demise.
Rocky Parker's Children
Before her death, Rocky Parker had three children from three different relationships. Each one of them has been living a happy and successful life.
Rocky's eldest son David Parker has also worked as an actor and has about 40 credits under his belt. Some of his works include "Sister Act" (1992), "John Doe" (2002-2003), "Fantastic Four" (2005), "Criminal Minds" (2006), "ER" (2007), "Shark Swam" (2008), and many more.
Her second son Corey Parker is the most recognisable among the siblings. He has appeared in a bunch of acting roles for movies such as "Friday the 13th: A New Beginning"(1985), "Willy/Milly" (1986), "White Palace" (1990), and TV including "Thirtysomething" (1989-1990), "Broadway Bound" ;1992), "Flying Blind" (1992-1993), "Love Boat: The Next Wave"(1998-1999), and many more over 40 years of his acting career. He is also an acting coach and has worked with BGB Studios as a teacher.
Her youngest child Noelle Parker also started acting from a very young age appearing in a 1983 TV movie "In Defense of Kids". She is most recognized as the character Harmony in the 1988 movie "Ernest Saves Christmas". Apart from this, she has appeared in multiple movies and TV shows including "Beverly Hills 90210°" (1990), "Thirtysomething" (1991), "Law & Order" (1991), "Amy Fisher: My Story" (1992), "Sisters" (1995-1996) and many more.