Raymond Anthony Lewis Jr., born May 15, 1975, better known as Ray Lewis, is a renowned American former professional football player who played as a middle linebacker with the Baltimore Ravens in the National Football League (NFL). Ray Lewis was an All-America football player for the Miami Hurricanes during his college career.
Wiki Profile
| | |
| --- | --- |
| Full Name: | Raymond Anthony Lewis Jr. |
| Date of Birth: | May 15, 1975 |
| Place of Birth: | Bartow, Florida |
| State of Origin: | Florida |
| Nationality: | American |
| Occupation: | Former Football Player |
| Net Worth: | $30 million |
| Wife/Girlfriend: | Not Married |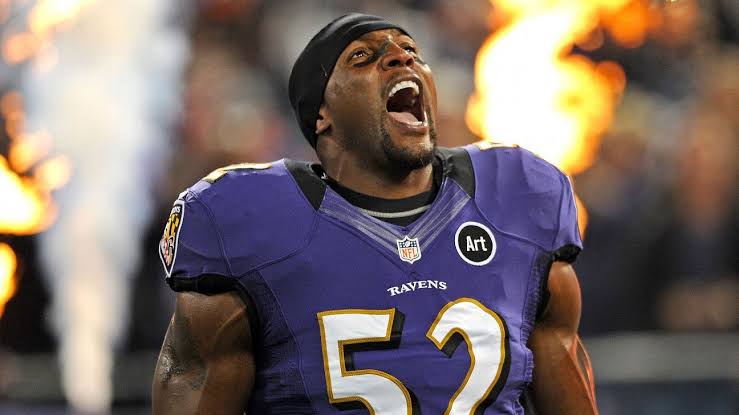 Early Life and Education
The oldest of five siblings, Raymond Anthony Jenkins was born in Bartow, Florida in Central Florida. When he was born, his mother was only 16 years old, and his father had been gone for the majority of his childhood.
Aside from the fact that his father set records in high school wrestling before going to prison for drug-related offenses, little is known about his life.
Lewis quickly rose to the position of head of the household as a boy and the eventual older brother to four younger siblings.
He made sure his younger brother was on time for daycare and assisted his sisters with their hair.
He changed his last name to Ray Lewis' last name when he enrolled in Kathleen High School in Lakeland when his father's communication with him ceased to be as frequent.
He is Keon Lattimore's older brother, a former running back at the University of Maryland.
Lewis, a linebacker for the Kathleen football team who overcame his diminutive size with his intensity and instincts, was an All-American. He was also a successful wrestler for the school.
He later admitted that his stepfather had been brutal to his mother. He then started a push-up routine with a deck of 52 playing cards to build up his strength so he could defend his mother.
This was another factor in his decision to wear the number 52 during his professional career.
Career
When Lewis retired after the 2012 season, he was the last active member of the Ravens' inaugural team. Lewis was selected by the Ravens in the first round of the 1996 NFL Draft.
Lewis emerged as a defensive team captain almost away, and his first of 14 times leading the Ravens in tackles came as a rookie.
Lewis admitted to obstructing justice in relation to the 2000 stabbing deaths of two men.
The Ravens' record-breaking defense broke a 16-game single-season record for the fewest points allowed (165) and the fewest rushing yards allowed (970) the following season, and he was voted NFL Defensive Player of the Year after leading the team to victory in Super Bowl XXXV.
Lewis also became the first linebacker on the winning Super Bowl squad and the second linebacker overall to receive the Super Bowl Most Valuable Player Award.
Lewis became the sixth player to get the title more than once when he received his second Defensive Player of the Year honor in 2003.
Ray Lewis returned for the Ravens' postseason run after missing the most of the regular season in 2012 due to a triceps rupture, and in his final NFL game, he won his second Super Bowl.
Lewis was inducted into the Pro Football Hall of Fame on February 3, 2018, the fifth anniversary of his final game, in his first year of eligibility.
He had 1,568 solo tackles while playing for the Ravens, giving him a total of 2,059 for his career, which is an NFL record.
Ray Lewis is largely regarded as the best middle linebacker in NFL history because of his numerous honors and outstanding football performance.
He was one of the few players in NFL history to play in a Pro Bowl in three decades, as well as a 13-time Pro Bowler and 10-time All-Pro (1990s, 2000s, and 2010s).
He is also regarded as one of the greatest defensive players of all time and the greatest Baltimore Raven of all time.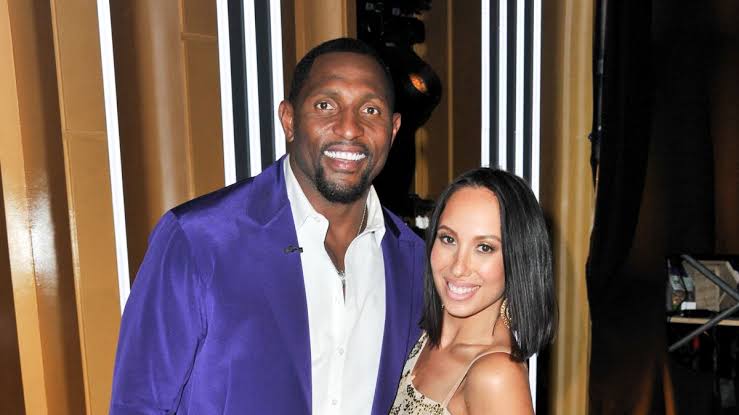 Ray Lewis Net Worth
Ray Lewis is a famous retired American football linebacker with a net worth of $30 million. He spent his whole 17-year football career playing with the Baltimore Ravens of the NFL.
Personal Life
Ray Lewis is a Christian, and in 2006, a Sports Illustrated cover story highlighted his dedication to his religion. He is the father of six kids in all—four boys and two girls.
At first playing for Coastal Carolina, then the University of Miami, Ray Lewis III played collegiate football.
He was expelled from Coastal Carolina University and the football team in 2016 after a grand jury in South Carolina indicted him on suspicion of third-degree criminal sexual assault.
After a protracted and more in-depth investigation by South Carolina law enforcement officials, those charges were dropped.
In total, Ray Lewis is the father of six kids, four sons and two daughters. His first child, Ray Lewis III, played football in college for Coastal Carolina and the University of Miami.
Ray Lewis III, Rayshad Lewis, Diaymon Desiree Lewis, Rashaan Lewis, Ralina Lewis, and Kaitlin Lewis are his six children.
Despite being wealthy, Ray Lewis never wed. Tatyana McCall and he were engaged, but for undisclosed reasons, they broke it off.
He was expelled from the Coastal Carolina football team and the institution in 2016 after being charged with third-degree criminal sexual assault by a grand jury in South Carolina. There are currently no details available about his wife.
Social Media
Instagram: @Raylewis
Twitter: @Raylewis