Parker Yancey McCollum, born June 15, 1992, better known as Parker McCollum, is a popular American country singer and songwriter. He is the proprietor of PYM Music, and in 2013, he released his first single and EP. On February 24, 2015, he released his first full-length album, The Limestone Kid.
Wiki Profile
| | |
| --- | --- |
| Full Name: | Parker Yancey McCollum |
| Date of Birth: | June 15, 1992 |
| Place of Birth: | Conroe, Texas |
| State of Origin: | Texas |
| Nationality: | American |
| Occupation: | Singer & Songwriter |
| Net Worth: | $1 million |
| Wife/Spouse: | Hallie Ray Light |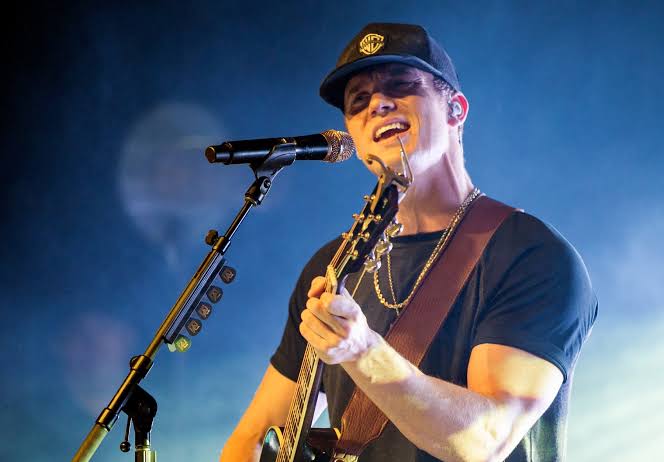 Early Life and Education
Parker McCollum was born in Conroe, Texas, a suburb of Houston, Parker McCollum where he was raised.
Early in his life, he listened to traditional country artists like Willie Nelson, Buck Owens, and Porter Wagoner.
His family also introduced him to red dirt artists like Chris Knight, Pat Green, and Cross Canadian Ragweed.
McCollum was further introduced to musicians like Bob Dylan, Townes Van Zandt, and Steve Earle while spending the summers working on a cattle ranch with his grandfather.
Parker McCollum has referred to George Strait, a fellow Texan and pioneer of neotraditional country music, as his musical hero and has performed covers of several of Strait's songs.
Parker McCollum began learning the guitar when he was thirteen years old. In elementary school, he studied the violin and participated in the school orchestra.
At the age of thirteen, he also started writing his own music, fusing indie rock, Americana, and Texas country music.
According to McCollum, his older brother Tyler's music and lyrics had a big impact on him. At the age of fifteen, he began studying the harmonica after playing his guitar at several open mic nights in the area.
By the age of sixteen, he began landing gigs at neighborhood clubs, and he kept honing his material all the way through high school, where he went to The Woodlands College Park High School.
After graduating, he relocated to Austin, Texas, and started college there.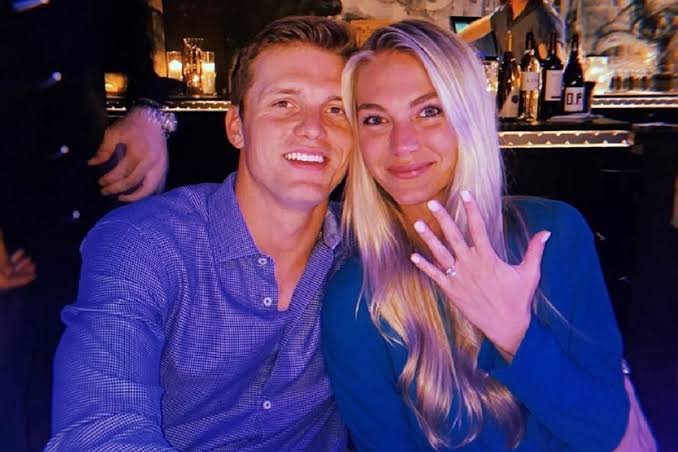 Career
He is the proprietor of PYM Music, and in 2013[5] he released his first single and EP. On February 24, 2015, he released his full-length debut album, The Limestone Kid.
The Austin Chronicle praised the album 3.5/5 stars and stated that it was "too soon to name The Limestone Kid debut of the year, but it's already one to beat" while equating McCollum's sound with that of Charlie Robison.
McCollum and his support group made plans to tour Texas in 2015 in support of the album, appearing at festivals like RedGorilla Music Fest.
On July 7, 2017, McCollum released the EP Probably Wrong: Session One.
On September 8, 2017, Probably Wrong: Session Two was released. On November 10, 2017, the entire Probably Wrong album was made available.
On July 30, 2021, his follow-up album, Gold Chain Cowboy, was released.
Although his recordings have largely been labeled as country and Americana, Parker McCollum's music encompasses a variety of genres, including blues, roots rock, soul, and folk rock.
He has cited Americana singer-songwriter Ryan Bingham as a major inspiration, and his music is frequently played on Americana radio stations in particular.
Other stylistic influences include blues and folk musician Townes Van Zandt, alternative country musician Ryan Adams, and blues/pop musician John Mayer.
Parker McCollum Net Worth
Parker McCollum is a popular American country singer and songwriter with a net worth of $1 million.
Personal Life
On Monday in Tomball, Texas, the budding country singer, Parker McCollum, exchanged vows with his longtime partner Hallie Ray Light.
Social Media
Instagram: @parkermccollum