Olu Verheijen is a popular Nigerian Advisor for the Energy for Growth Hub. She presently serves as Managing Director at Latimer Energy, a consulting company that offers customers advice on value optimization in the purchase, development, and management of energy assets. She has approximately 20 years of expertise in the gas and renewables sectors across Sub-Saharan Africa.
Early Life and Education
Olu Verheijen pursued her study from 2003 and 2005 at the esteemed Harvard Kennedy School, where she graduated with a master's in public policy with a concentration in financial markets analysis, business, and government policy.
This scholastic success strengthened her comprehension of the complex interactions between politics, economics, and policymaking.
She previously studied at Long Island University from 1995 to 1999, when she graduated with a bachelor's degree in political science and economics.
She gained a thorough understanding of political and economic theories thanks to this basic education, which served as a solid platform for her subsequent career endeavors.
Career
Olu Verheijen's career thus far has been distinguished by outstanding accomplishments and a variety of jobs. She had a number of high-level jobs at Shell for an 11-year period from 2006 to 2017, during which time she regularly produced excellent achievements.
She performed admirably in a variety of positions during this time, including Deal Lead, Business Opportunity Manager, Commercial Lead, Mergers and Acquisitions (M&A) Manager, and Commercial Finance Advisor.
She conducted effective commercial discussions on multibillion-dollar M&A deals as a Deal Lead, securing extra post-deal revenue from oil and gas sales, transportation, and storage.
She was crucial in negotiating the financial arrangements required for the development of the Nigerian Gas Master Plan policy framework, which aimed to increase domestic gas consumption.
She additionally served as a Partner and early-stage investor at Persistent, a Nairobi-based investment company that specializes on distributed renewables businesses around Africa. In addition to her primary tasks, Ms. Verheijen has important positions in other fields.
She participates in the US Millennium Challenge Corporation's advisory council and holds the position of Entrepreneur-in-Residence at the Energy for Growth Hub.
She is also the founder and CEO of the BFA Foundation, a nonprofit that provides high-achieving, low-income people with skill acquisition scholarships so they can pursue career advancement opportunities in high-growth industries like the energy sector.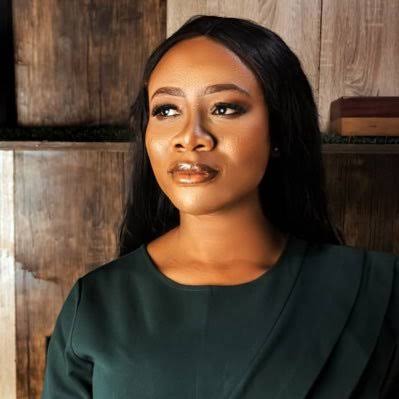 Olu Verheijen Net Worth
Olu Verheijen is a popular Nigerian advisor and public figure who has an estimated net worth of $200,000.
Personal Life
Olu Verheijen is reportedly married but however, information regarding her personal life has been kept outside the media.