Oliver Litondo, born on July 5, 1952, is a prominent Kenyan actor, journalist and news anchor. He won AARP movies for grownups award for the best actor, and the black film critical circle award for the best actor in 2012.
Early Life and Education
Oliver Litondo was born on July 5, 1952, in Nairobi, Kenya. Raised in a modest family, Litondo developed a passion for acting at a young age.
His natural talent and dedication led him to pursue formal education in the performing arts.
Litondo attended the prestigious London Academy of Music and Dramatic Art (LAMDA), where he refined his skills and received training in various acting techniques.
Career
Litondo's career spans over several decades, during which he has showcased his versatility and captivated audiences with his compelling performances.
He made his mark on the international stage with his breakthrough role in the critically acclaimed film "The First Grader.
In this inspiring true story, Litondo portrayed the role of Kimani Maruge, an 84-year-old Kenyan man who pursued education late in life.
The success of "The First Grader" propelled Litondo into the global spotlight, earning him accolades and recognition for his outstanding portrayal.
He has since appeared in a wide range of film and television projects, both locally and internationally, further cementing his reputation as a talented actor.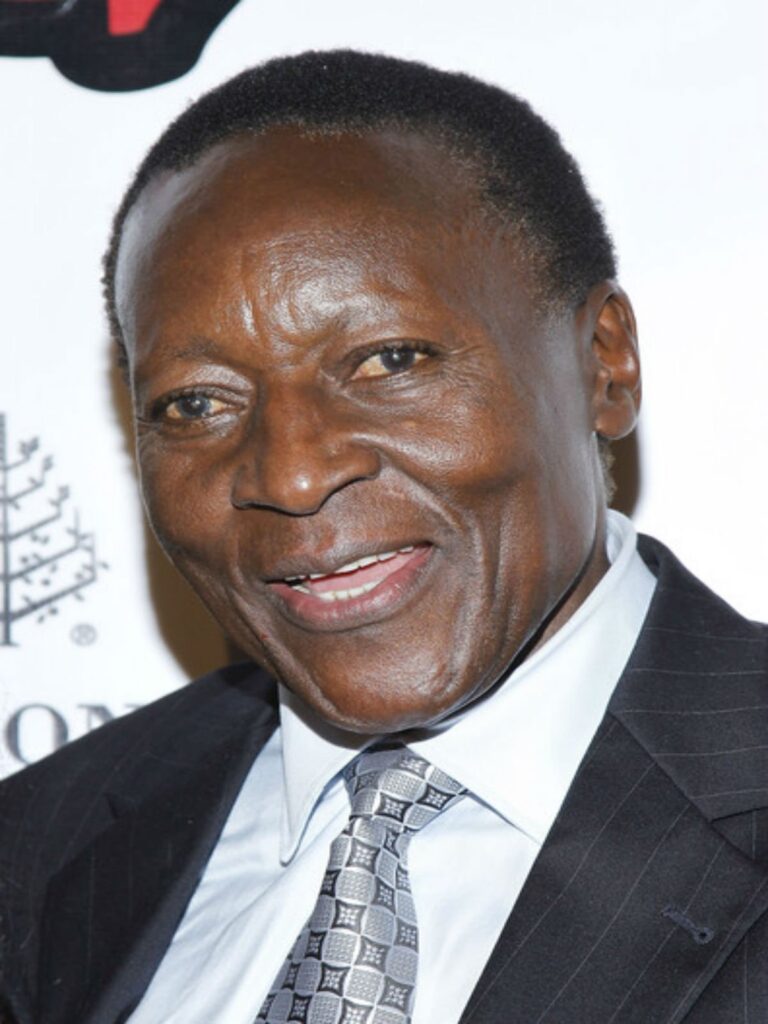 Oliver Litondo Net Worth
Oliver Litondo's estimated net worth is $5 million. His successful acting career and international recognition have undoubtedly contributed to his financial prosperity. He has achieved a substantial net worth, because of his successful career in the entertainment industry.
Awards
Oliver Litondo's exceptional performances have garnered critical acclaim and recognition from the industry.
His portrayal of Kimani Maruge in "The First Grader" earned him several award nominations, including the NAACP Image Award for Outstanding Actor in a Motion Picture.
Litondo's talent and dedication have been acknowledged through these accolades, further solidifying his position as a respected actor.
Personal Life
In his personal life, Oliver Litondo is known for his down-to-earth nature and humility.
Despite his success, he remains grounded and values the importance of family and community.
Litondo is actively involved in philanthropic activities, supporting initiatives that promote education and social empowerment.
Frequently Asked Questions
1. What other notable films has Oliver Litondo appeared in?
Apart from his acclaimed role in "The First Grader," Oliver Litondo has appeared in several other notable films, including "Nairobi Half Life" and "Lost in Africa." His diverse filmography showcases his versatility as an actor.
2. Has Oliver Litondo worked in international film industries?
Yes, Oliver Litondo's talent has taken him beyond the borders of Kenya. He has worked on international film projects, collaborating with filmmakers from different countries, and showcasing his skill on a global scale.
3. Does Oliver Litondo have any upcoming projects?
As of the latest information available, Oliver Litondo is involved in several upcoming projects. Fans can look forward to witnessing his captivating performances in future film and television endeavors.
4. What are Oliver Litondo's hobbies and interests outside of acting?
Oliver Litondo has a passion for art and music. When he's not acting, he enjoys painting, playing musical instruments, and exploring different forms of creative expression.
5. How can I watch Oliver Litondo's films and television series?