Olajumoke Orisaguna Biography
Olajumoke Orisaguna is a well-known Nigerian model who was born on February 25, 1989 in Ire, Osun State.
Olajumoke rose to prominence after being photographed by TY Bello while hawking bread during a photo shoot.
Olajumoke, also known as Jumoke oniburedi, Omo oni bread (Bread Seller), and Nigeria's Cinderella, has demonstrated what it takes to be a supermodel despite standing only 5 feet 7 inches tall. She is undeniably beautiful and talented.
She was a hairdresser before becoming a bread seller. Olajumoke met her husband, Sunday Orisaguna, during this time.
They married in 2010 and had two children soon after. At the time, the family found it difficult to afford 3-square meal, so Jumoke, 27, decided to relocate from Osun in the hopes of earning some money for her family.
She quit her hairdressing job and traveled with one of her daughters to Lagos. Olajumoke was forced to leave her husband and 5-year-old daughter behind when a relative invited her to visit Lagos.
When she arrived in Lagos, she began working at the Sabo Market bakery. She had been working very hard for 14 months to support her family. She would sell bread from 2:30 p.m. to 11:00 p.m. Every day, she will earn less than N7000 and make N350 for herself at the end of the day.
According to her, carrying bread is a job that I had but did not enjoy doing.
Let's keep reading as the story of the Bread-Seller turned Model unfolds
Wiki Profile
| | |
| --- | --- |
| Real Name: | Olajumoke Orisaguna |
| Age | February 25, 1989 |
| Place of Birth: | Ire, Osun State |
| Nationality: | Nigerian |
| Marital Status: | Divorced |
| Occupation: | Model |
| Net Worth | $1 million |
Early Life and Education
Olajumoke Orisaguna was born on February 25, 1989, and raised in Ire, the Boripe local government area of Osun State, in the south-western part of Nigeria.
Olajumoke, the daughter of Mr Orisaguna and Ramata Kamorudeen, was born without a silver spoon, but fate actually made one for her.
She had previously lived in Osun State, where she was trained in hairdressing, before relocating to Lagos in search of greener pastures.
Career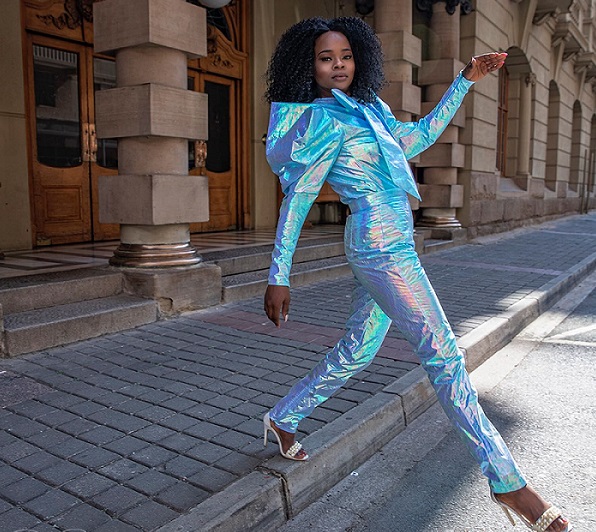 Olajumoke has never for one day dreamt or thought that she will ever have a career like she has right now.
Her journey towards modelling was unintentional and as a result of an attempt to find greener pastures. Olajumoke moved with one of her children to Lagos and began selling bread, leaving the other child who was 5 years old as at that time with her husband, Sunday.
Olajumoke began selling bread on the streets of Lagos, and on this faithful day, she was photographed in the background of TY Bello's photo shoot of British rapper Tinnie Tempah.
TY Bello discovered Olajumoke's potential as a model while editing the photo-shoot images and began looking for her. Her picture went viral on social media in an attempt to find Jumoke.
Bello tracked down Orisaguna and offered to help her launch her career. She arranged for Jumoke's portrait to be featured on the cover of Style magazine, and she intended to make a documentary about her.
Orisaguna was later offered a modeling contract and signed with Stanbic, Payporte, and many other companies. Despite her lack of English fluency, she was awarded a scholarship by Sujimoto Group and Poise Nigeria to study Etiquette, Soft Skills, and Communication.
The main goal was to ensure that she received adequate knowledge and was prepared for life after the immediate attention faded.
Olajumoke Orisaguna Net Worth
Olajumoke Orisaguna is a popular Nigerian model with an estimated net worth of around $1 million.
Personal Life
In early 2019, trouble seems to have rocked the homes of the two lovebirds. Sunday Orisaguna, husband to Jumoke complained that his wife had become rude and had lost the respect she use to have for him as well as return home very late with no explanations.
In reaction, Jumoke denied the allegations saying that what's is going on is well known to God and that only God will judge the two of them.
Months later, Olajumoke changed her surname from the Orisaguna (Olajumoke Orisaguna) to her maiden name, (Olajumoke Chris) indicating the two have separated. Though the divorce was not confirmed officially, however, Olajumoke in her posts on Instagram that followed after seems to be coming out gradually as to what really caused her split from her now estranged hubby. She said:
"One person doesn't need to be wrong while the other is right, both could be right… Lol.
"We worry so much about public opinion… Worry about you and your reality, worry about your sanity and loved one.
"I wish I knew what I know now 3-years ago," she added.
Social Media
Instagram: @olajumokeorisaguna
Twitter: @olajumokeworld
Can you choose money over your partner? Watch out