Odunlade Adekola, December 31, 1976, born is a popular Nollywood actor, scriptwriter, film producer, and director, as well as a musician. He is an embodiment of talent in the Nigerian entertainment industry. Adekunle is a household name in the Yoruba circle, as he is very popular in the movies shown in Africa Magic Yoruba and one of the most sought-after actors for Yoruba movies.
Wiki Profile
| | |
| --- | --- |
| Real Name: | Odunlade Adekola |
| Date of Birth: | December 31, 1976 |
| Place of Birth: | Abeokuta, Ogun State |
| Nationality: | Nigeria |
| Wife/Spouse: | Ruth Adekola |
| Occupation: | Actor, Scriptwriter, Film producer, Director and Singer |
| Net Worth | $2 million |
Early Life and Education
Odunlade Adekola was born on December 31, 1976 in Abeokuta, Ogun State. Although, he is from Ekiti state, he was born and raised in Lafenwa, Abeokuta by Pastor and Deaconess Adekola.
He grew up in a Christian family that is devoted to church activities considering the fact that his parents were so devoted in church activities.
He had his formal education starting at St. John's Primary School and moved on to St. Peter's College, Abeokuta. Subsequently, he attended Moshood Abiola Polytechnic, and earned a National Diploma Certificate.
Later on, in 2018, Odunlade bagged a bachelor's degree in Business Administration at the University of Lagos. Odunlade Adekola's career started in the church; the church gave him a platform to explore and build his confidence in acting. He is a member of Christ Apostolic Church, Lafenwa, in Abeokuta, Ogun State.
Career
Odunlade Adekola's acting career actually started in the church through short-minute drama and plays. The church gave him a platform to explore acting as well as his confidence in acting and overcoming stage fears.
While acting in the church, Christ Apostolic Church, Lafenwa in Abeokuta Ogun State, he did this for years which yielded the passion for him to take it as a profession.
Early enough, Odunlade started this acting in church with his friend Tunde. He got motivation from his church audience and this spurred him into professional acting.
It was his friend that introduced him to a theatre group that meets for rehearsals in the neighborhood in 1996. Odun was invited and his sample performance got the entire crew endeared to him.
Based on his in-built talent, confidence and little acting exposure he had while acting in church in previous years, he was able to adapt to the group, and he started learning some ethics and rudiment of the movie industry.
In 1998, Odunlade joined the Association of Nigeria Theatre Arts Practitioners and then his acting profession started officially. In 1999, he featured in a movie by Bolaji Amusan a.k.a Mr. Latin titled, "Faworaja", and his involvement and role delivery in this movie made movie garnered him lots of commendations.
His involvement in Faworaja paved the opportunity for him in a blockbuster movie in 2003 that made him rose to fame. He starred as a state Governor in Asiri Gomina Wa (2003). The movie was produced by late Ishola Durojaiye (Alasari).
Movies
Faworaja, 1999
Asiri Gomina Wa, 2003
Emi Ni Ire Kan, 2009
Sunday Dagboru, 2010
Monday Omo Adugbo, 2010
Mufu Olosha Oko, 2013
Kabi O Osi, 2014
Oyenusi, 2014
Ma Ko Fun e, 2015
Alani Pamolekun, 2015
Gbolahan, 2015
Taxi Driver – Oko Ashewo, 2015
Baleku, 2015
Oro, 2015
Asiyan, 2015
Oyun Esin, 2015
Pepeye Meje, 2016
Asiri Ikoko, 2016
Samu Alajo, 2016
The Grudge, 2016
Sunday Gboku Gboku, 2016
Sola Arikusa, 2017
A Million Baby, 2017
Critical Evidence, 2017
Celebrity Marriage, 2017
Dognapped, 2017
Fogbonsola, 2017
Owiwi, 2017
Wives on Strike – The Revolution, 2017
The Vendor, 2018
200 Million, 2018
Lagos Real, Fake Life, 2018
Yeye Alara, 2018
Nimbe, 2019
Night Bus To Lagos, 2019
Ile Afoju, 2019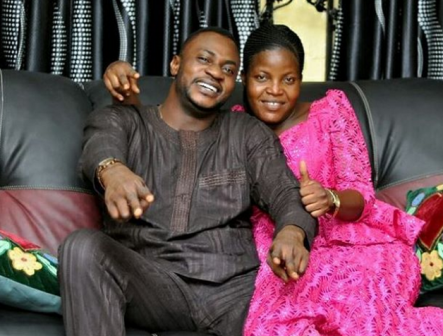 Odunlade Adekola Net Worth
Odunlade Adekola is a popular Nigerian actor with an estimated net worth of $2 million.
Personal Life
Odunlade Adekola is happily married to Ruth Abosede Adekola, and the union is blessed with four children. Odunlade met his wife during a church service at a vigil in Abeokuta 22 years ago, and she was reluctant to go, notwithstanding the fact that she needs it.
They agreed to be friends and from friendship, it got serious after various fasting and prayers and she had a confirmation from within her that he is the one for her. The two actually formalized what they had for each other in 2003 when they actually tied the nuptial knot to become husband and wife.
Social Media
Instagram: @odunomoadekola
Twitter: @Odunomoadekola