If you are an upcoming Nigerian artist, there are several means to make money even when you haven't hit the spotlight.
Many upcoming artists have been asking me how to make money in music. After much request, I have decided to share tips on how to get started and be successful making money online with music.
This article is a comprehensive guide for any fast-rising Nigerian artist who needs to learn how to make his music profitable.
Really want to know How to make money in music?
The truth is that music is very lucrative, but getting to the top is the challenge many upcoming artists face.
Is hard for someone to buy your song when you are not famous, people want to listen to Davido, Wizkid, Cardi B, Burna Boy and the rest, just because they have already made a mark in the industry and you too can make that mark.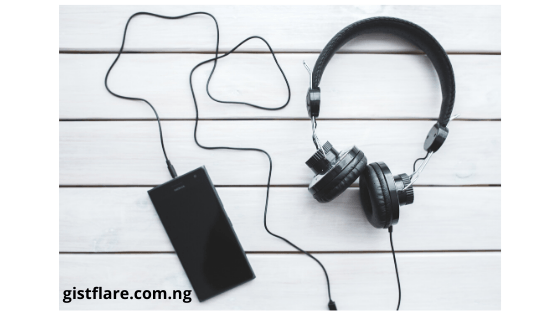 Every Nigerian upcoming artist should have:
As a Nigerian upcoming artist, you need to have the right people by your side to succeed. You need to have:
Manager
Hypeman
Disc Jockey (DJ)
On Air Personality (OAP)
Blogger
An artist manager is responsible for running the affairs of the artist. He represents the artiste, books events, advises the artiste, negotiates contracts and many more.
This is one important name that doesn't need to be ignored. An artiste needs to have a hypeman that will be hyping him and his songs before and after the release date.
If DJs play a key role in promoting rising Nigerian artists to spotlight, all you need is to be friendly with them, establish connection between you and DJs, if you can get a one personally that will be better but if you can't get then you still need to make friends with others for a wider promotion.
OAPs play an important role in making an artiste famous. Contact OAPs, be very close and friendly with them, try and book an interview with them. Some will demand money before they play your song or grant you an interview, while some will help you for free, but all the same, take the bull by the horn.
Bloggers really deserve credit when it comes to promoting Nigerian upcoming artist, they will create wide audience for you. Make friends with bloggers, pay bloggers for promotion, if possible get one personally that will take your project as his priority.
How Nigerian upcoming artist can make money
When it comes to making money in music as an artist, in this article will explain different ways to make money in music.
There are three ways you can make money with your music as an artist, which are:
Event
YouTube
Digital stores
Event
As an artist, you need to make money by attending events, even as upcoming events are not all the events that you go to for free. Try and put value in your craft, make yourself a brand, make people pay you for their events.
When someone contacts you for an event, refer the person to your manager for discussion and negotiation. Even if you are booked, try and make your brand a valuable one.
Since the government or corporate body is not sponsoring your bills, you need to charge clients who need your service so you can get money to pay your bills. Like I said, music is expensive. If you really want to know how to make money in music, then follow this guide.
YouTube
Do you know that if as an artiste, if you don't have a YouTube channel then you are losing it all.
Get yourself a Google account and create a YouTube channel for your music. After you have successfully created your YouTube channel, don't allow it to be bored. Make it lively. Promote it. Share it on social media. Post great content.
Before now you should know that data is expensive if you are in Nigeria, so people don't like to watch what is not up to their taste, nobody wants to waste data, make your video clean, make HD videos, don't post blur videos on YouTube and expect people to view it.
Make your YouTube channel very active, get thousands of viewers on your videos, get subscribers, monetize your YouTube channel and start making money in music.
Digital Stores
Digital stores are places you sell your music online. You can automate everything and then go to sleep while people buy or stream your songs online and you make money.
Digital stores like iTunes, Amazon Music, Google Play, Spotify, Boomplay and more.
Meanwhile, it is not easy for someone to buy your song if you are not popular, so before putting your song on digital stores, make sure you promote your craft. Don't be stingy with improving yourself. Invest in your music and be rest assured that you will make it big.
How can I put my songs on Digital stores?
This is a question I have received from an artist, and I know you may be asking this same question. If so, then don't worry as you will get the answer now.
As an artiste, if you have a record label, they will be responsible for selling your songs online but if you are an unsigned artiste you need to partner with a distribution company to sell your songs online.
The distribution company is responsible for putting your songs on all digital stores that you desire. When people buy or stream your songs, you get paid.
Some distribution companies share your royalties from the music sales, while some pay you all your royalties. You will register with a yearly subscription. The pricing differs depending on the distribution company you are using.
Examples of some distribution companies are:
DittoMusic
CDbaby.
TuneCore.
Bandcamp.
Horus Music.
Fresh Tunes.
Soundrop.
Routenote.
Level Music.
All you have to do is visit their site, read their terms and conditions, make sure they are favourable before you sign up, and start selling your music online and make money.
I have come to the end of this article. I hope this was helpful. Please share so others can also get the idea of how to make money in music.
This post was compiled by Katumu Adasi, you can reach me on Facebook @Katumu Adasi.