Mike Ezuruonye Biography
Mike Ezuruonye is a well-known Nollywood actor, producer, director, model, businessman, and television personality. He is regarded as one of Nigeria's highest-paid actors. He is well-known for his romantic roles in films. He's been in the business for over 16 years. In several Nollywood films, he always plays the role of a Casanova, player, heartbreaker, and romantic husband.
Wiki Profile
| | |
| --- | --- |
| Real Name: | Mike Ezuroonye |
| Date of Birth | September 21, 1982 |
| Place of Birth: | Lagos, Nigeria |
| Nationality: | Nigerian |
| Marital Status: | Married |
| Occupation: | Actor |
| Net Worth | $3.8 million |
Early Life and Education
He was born in Lagos, Nigeria on September 21, 1982. He is originally from Uzuakoli in Abia state in Nigeria's south-east.
He is the oldest of four children in his family. He has a younger sister, Chichi, who is a physician in the United Kingdom. Mike Ezuruonye began acting in his primary school years.
He is very attractive, skilled, creative, and talented in acting and role interpretation. He understands how to interpret roles and can play any character assigned to him by Nigerian film directors and producers.
Mike Ezuruonye finished primary school in Lagos, Nigeria, and received his First School Living Certificate. Mike Ezuruonye attended Federal Government College in Taraba State for his secondary school education after finishing primary school.
He did, however, finish his secondary school education at Archbishop Aggey Memorial High School in Lagos, Nigeria, where he earned his West African Senior School Certificate.
Mike attended Nnamdi Azikiwe University Awka in Anambra State after finishing secondary school and graduated with a Bachelor's Degree in Accounting.
While still a student at the university, Ezuruonye began auditioning for roles in Nollywood films. He was interested in acting since he was in primary school and enjoyed writing drama scripts.
Mike's childhood ambition was to become an actor. He idolized Sylvester Stallone, Will Smith, Van Damn, Jackie Chan, Jet Li, and Bruce Lee and aspired to be famous when he grew up. He was active in drama, stage play, and performing arts while still in secondary school.
Career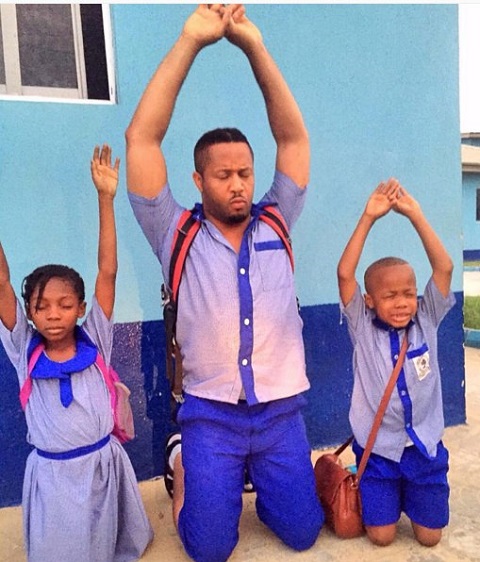 In December 2003, Ezuruonye professionally entered the Nigerian movie ministry, popularly known as Nollywood, and began attending movie auditions and acting as a minor character in films acting in his first movie titled Broken Marriage which was directed by Dickson Iroegbu.
He has featured in Endless Passion, Beyond Reason, Critical Decision, Unforeseen, and many other Nollywood films. He is very attractive and is well-known for his roles in romantic films.
Mike has won several awards throughout his acting career. At the Africa Music Academy Awards in 2008, he was nominated for Best Actor in a Supporting Role.
At the Africa Movie Academy Awards in 2009, he was nominated for Best Actor in a Leading Role.
Mike Ezuruonye's attractive appearance, charming personality, and lovely lips entice many women.
Mike signed a multimillion naira endorsement deal with telecom giant GLO in 2010, and his contract was repeatedly renewed as a GLO Ambassador.
Mike Ezuruonye also signed a lucrative endorsement deal with telecom giant Airtel in 2010, which is said to be worth millions of naira.
After graduating from university, Ezuruonye worked as a banker before becoming an actor. According to him, Ruke Amata introduced him to the Nigerian film industry, also known as Nollywood.
According to Mike, he met Ruke Amata, the amiable wife of Nollywood movie producer and director Jetta Amata, while buying gas at a gas station.
According to him, Ruke Amata introduced him to her movie producer husband, who advised him to pursue a career in acting, and that is how his acting career started.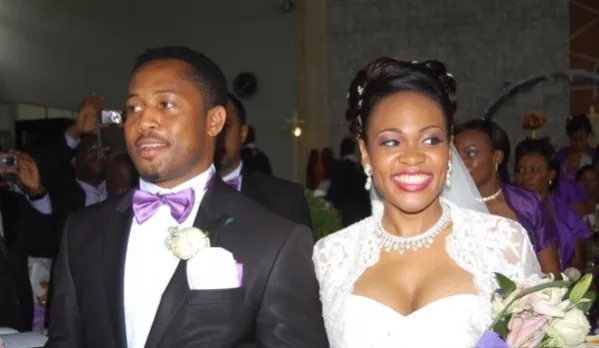 Mike Ezuruonye Net Worth
Mike Ezuruonye is a famous Nigerian actor who has an estimated net worth of $3.8 million.
Personal Life
Mike Ezuruonye is currently married to a Canadian – based Medical Psychologist, Nkechi Nnorom first with a traditional marriage in May 2010 followed by a church wedding in November 2010 at The Folawiyo Methodist Church in Lagos.
Their marriage has been blessed with lovely children (a boy and a girl). They had their first child, a boy named Reynold Nkembuchim on October 1st, 2011 in Canada.
Their girl child is by name Osinachi Elsa Ezuruonye. She was born with albinism which is a genetic disorder that makes a baby to be born without the usual pigment (color) in their body.
However, in 2018, it was reported that a white lady from the United States of America claimed that Mike Ezuruonye was married to her while he was in the United States of America, but during an interview with the media, Mike Ezuruonye debunked all reports claiming that he is only married to his current wife.
Mike had an eye surgery two years ago due to growth as a result of harsh movie production lights. He said he was advised by doctors to undergo the surgery so as to rectify the issue as it affected his both eyes.

Social Media
Instagram: @mikeezu
Twitter: @mikeezu