Matthew Burton Brown, born January 10, 1981, better known as Matt Brown, is a popular American mixed martial artist and internet personality. He is now taking part in the Ultimate Fighting Championship (UFC) welterweight division. Brown has been a professional fighter since 2004, and he participated in The Ultimate Fighter's seventh season.
He currently holds the record for the most knockouts in UFC Welterweight history.
Wiki Profile
| | |
| --- | --- |
| Full Name: | Matthew Burton Brown |
| Date of Birth: | January 10, 1981 |
| Place of Birth: | Jamestown, Ohio |
| State of Origin: | Ohio |
| Nationality: | American |
| Occupation: | Mixed Martial Artist |
| Net Worth: | $1 million |
| Wife/Spouse: | Colleen Brown |
Early Life and Education
Matt Brown grew up in Jamestown, Ohio, where he was born. He entered Greeneview High School after two years of homeschooling, but found it difficult to fit in.
Brown, who worked as a machinist in a low-paying industry and lived in a tiny town with little prospects for the future, became depressed and started abusing drugs and alcohol.
He used cocaine frequently, became addicted to meth for a while, and frequently got into fights at parties. He was homeless, had served time in prison, and had survived a heroin overdose by the time he was in his early 20s, earning him the moniker "The Immortal."
After performing various submission techniques on friends while intoxicated that he had seen on Ken Shamrock VHS movies, Brown became interested in mixed martial arts.
Career
On short notice, Brown agreed to his first fight on what had originally been a cocaine-fueled trip to watch his friend compete.
He bought a mouthpiece from the store across the street, boiled it in a restaurant nearby, and engaged in his first fight without any preparation; he ultimately prevailed.
Matt Brown battled once more that evening, but this time he was decisively defeated. He received his first formal instruction in a Japanese jiu-jitsu school, where he also consented to another battle under Muay Thai rules in two weeks.
Brown lost the match which was actually a sanshou by decision and reported to work the same evening. Later, he joined a Jorge Gurgel affiliate, where he received comprehensive MMA instruction.
In the fall of 2005, Brown made his professional MMA debut and won by submission after amassing a 2-0 amateur record.
The ISCF (International Sport Combat Federation) East Coast Welterweight Championship was won by Matt Brown over Douglas Lima on February 9, 2007 in Kennesaw, Georgia, after the referee stopped the fight at 2:50 of the second round as a result of strikes.
Due to financial issues, Brown believed his career was over. However, The Ultimate Fighter trials came along, and he was chosen to be on the program.
Then he started splitting his training sessions between the Throwdown Training Center in Las Vegas, Nevada, and Seattle, Washington, with Matt Hume.
In The Ultimate Fighter: Team Rampage vs. Team Forrest, Matt Brown was picked as one of the thirty-two combatants who would have the opportunity to compete for a six-figure UFC contract.
After eliminating Josh Hall via TKO in the opening round, he was able to enter the competition.
Matt Brown eliminated Jeremy May via head kick KO in the opening round to advance to the quarterfinals. In the quarterfinals, he met Amir Sadollah, the eventual champion, but lost via triangle choke in the second round.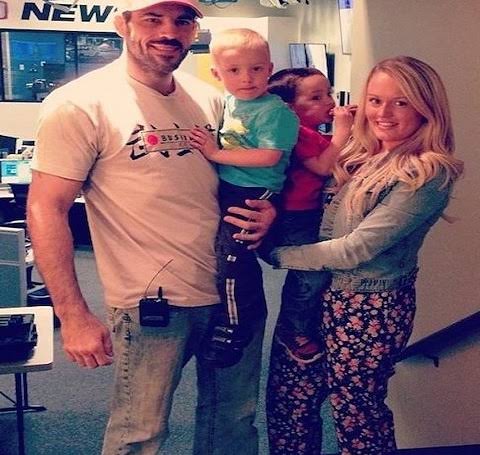 Matt Brown Net Worth
Matt Brown is a popular American mixed martial artist and internet personality who has a net worth of $1 million.
Personal Life
In Curitiba, Brazil, on May 15, 2016, Matt Brown was attacked in broad daylight by Rodrigo Botti, a former jiu-jitsu coach.
The assault started in the hotel lobby where Brown was staying and progressed outdoors where several onlookers saw it.
Botti was detained by another man until the police came at the scene, and the attack was recorded on tape.
Matt Brown recalled experiencing severe post-concussion symptoms, frequent speech slurring, and short-term memory problems after his fight with Jake Ellenberger.
Matt Brown is happily married to Colleen Brown and they have children together.
Social Media