Maria Nepembe Biography
Maria was a Big Brother Africa housemate in the past. She represented Namibia on the show during its eighth season, becoming the ninth housemate to be evicted on Day 35 after receiving 1/15 votes to save.
Maria Nepembe, aka Dirty Kandeshi, is a multi-talented woman.
When she is not bracing television screens, she can be found on the radio, producing films, or modeling. She is also a fitness expert and many young people look up to her.
In 2012, the star rose to prominence after appearing in PDK's Dirty Kandeshi music video.
She is also one of Namibia's most powerful figures in the fashion and entertainment industries, and she was the first model to host the NAMAs Awards.
Wiki Profile
| | |
| --- | --- |
| Real Name: | Maria Nepembe |
| Date of Birth: | October 4, 1988 |
| Place of Birth: | Ondangwa, Northern Namibia |
| Nationality: | Namibian |
| Occupation: | Model, Producer, Director, Brand Ambassador, TV Personality |
| Net Worth: | $1 million – $3 million |
| Husband: | Not Married |
Early Life and Education
Maria Nepembe was born on 1988 on October 4th. Her age is 32 years. The star is from Ondangwa, which is located in northern Namibia.
Maria is both beautiful and intelligent. She holds a National Diploma in Public Relations from the University of Namibia.
She is the only girl in her family. She grew up with her two brothers, and as a result of their influence, she became a tomboy who preferred hanging out with boys.
Career
Modelling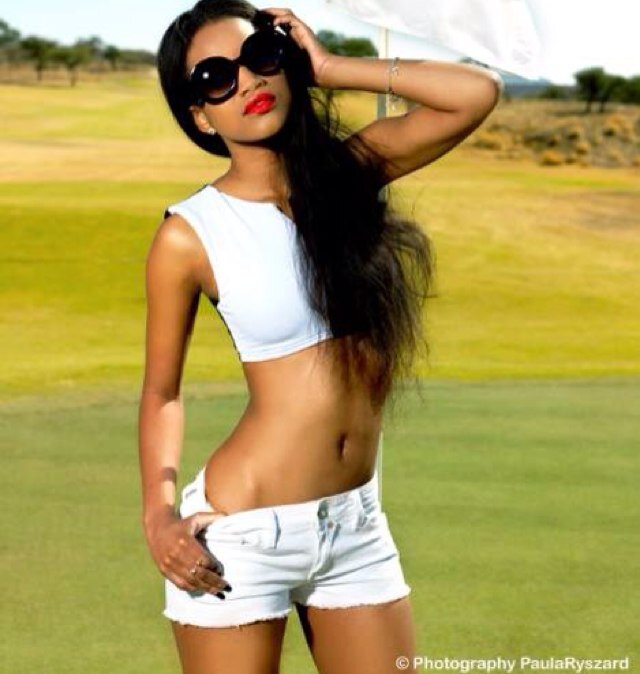 Maria is a well-known model in Namibia and other African countries. She has competed in beauty pageants throughout Africa.
Maria was crowned Miss University Africa 2011's first runner-up, and she also made it to the top five finalists of Miss Namibia 2012.
She has walked the runway for some of the world's most famous fashion designers, including Chakkira Claasen, Mc Bright Kavari, Kishwa, Amakeya, Modella, Nikola Conradie, and South Africa's celebrity fashion designer David Tlale.
Movie Production, Directing and Acting
Maria added film producer and director to her long list of accomplishments in 2019.
She announced on her social media pages that she is now a film director and producer, and she shared a photo of herself behind the scenes with a camera.
Maria has directed Hang Over by Top Cheri and Dillish's Lights music videos.
Maria is a fantastic actress. While studying at the University of Namibia, she received theatre acting training.
The star has had a number of acting roles. Ana Thenine directed an American film in which she appeared. She portrayed Olivia in the film Why Should I Get Married? Maria appeared in the 2017 film Fish out of Water, which aired on NBCNamibia.
Maria also has her own reality show, Body with Maria Nepembe. The show follows 13 contestants as they go through fitness training and compete to lose weight. Whoever loses the most weight wins.
Awards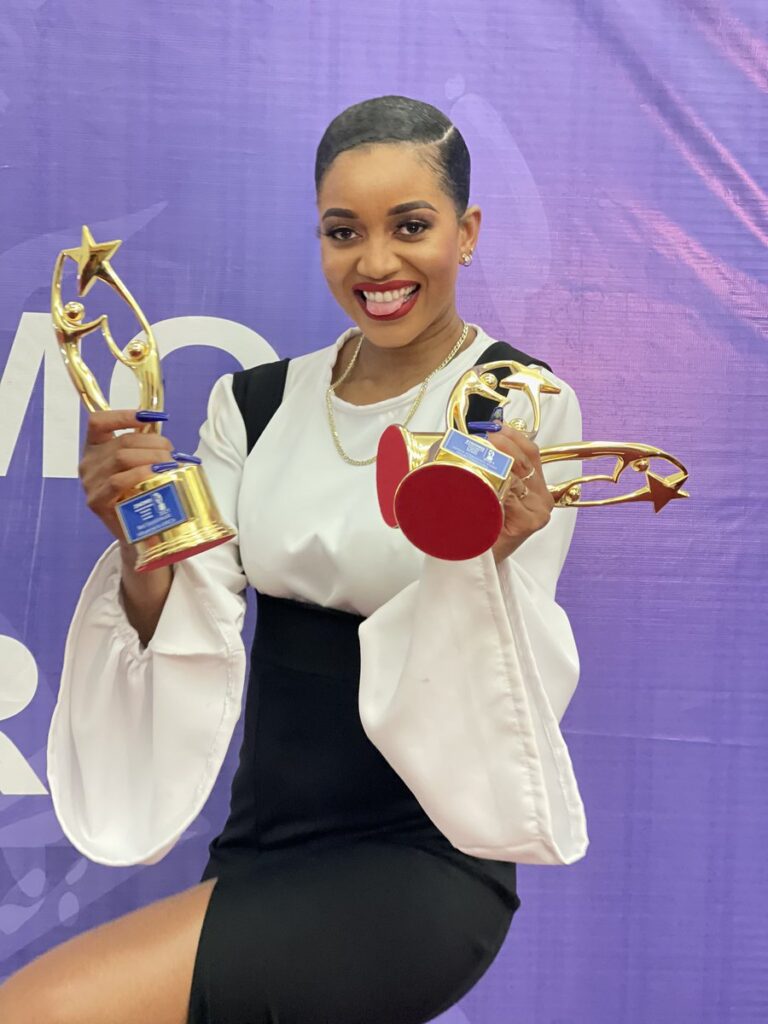 Maria Nepembe won three awards at the prestigious Zikomo Fashion Music Awards in the year 2021. The event was held in Zambia and honored celebrities and creatives such as Maria.
She received several awards, including Fashionista of the Year, Best Social Media Influencer, and Lifetime Achievement.
Clothing Line
It's not surprising that Mariah, who is a style icon in Namibia and throughout Africa, has her own clothing line. In April 2015, she launched her fashion line RIA, which sells both custom-made and ready-to-wear clothing.
The clothes are available at the Maki boutique in Windhoek's Maerua Mall. The majority of the pieces are made with fabric from Amsterdam, Milan, Paris, and Dubai. Her line also includes bridal gowns.
Maria as Ambassador
Maria is a Kiyola Media Group ambassador.
She is also an ambassador for Hellen Ngenokesho's and Maria's friend Dillish Mathews' High Definition Hair Boutique.
Twincare Professional Outlets – Distributors of professional and retail hair, skin, and nail care products and accessories – is another hair brand she is associated with.
She is also an ambassador for LSK Auto Repair, and she took to Instagram to express her delight that her baby (a black Jeep Wrangler) is safe.
Personal Life
Maria's was rumored to be dating actor Michael Bonny Bassey. They confirmed their friendship in a recent YouTube BFF Tag video on Maria's channel.
Maria admitted to dating someone who gets along well with Bonny Bassey. She did not, however, reveal the identity of the mystery man.
Maria dated Walla and broke off her very public relationship with the radio presenter, Walla, after Big Brother Africa.
Maria has one child, a daughter. Her child's name is Ayihe. Maria likes to hang out with her daughter and the two of them enjoy taking pics.
Maria Nepembe Net Worth
Maria Nepembe has earned a career from many sources. We had amassed an estimated net worth of US$1 million – US$3 million
Social Media
Instagram: @marianepembe
Twitter: @MariaNepembe
TikTok: @marianepembe_