Joselyn Dumas Biography
Joselyn Canfor Dumas, August 31, 1980, popularly known as Joselyn Dumas, is talented Ghanaian actress, producer, and television personality. Joselyn Dumas worked as a paralegal before moving to Ghana to pursue her dream of becoming a television personality. She made her television debut as the host of Charter House's Rhythmz, an entertainment show in which she interviewed numerous celebrities.
Wiki Profile
| | |
| --- | --- |
| Real Name: | Joselyn Canfor Dumas |
| Date of Birth | August 31, 1980 |
| Place of Birth: | Accra |
| Nationality: | Ghanaian |
| Marital Status: | Divorced |
| Occupation: | Actress, producer, and TV personality |
| Net Worth | $1 million |
Early Life and Education
Madam Bridget Dumas gave birth to Joselyn Dumas in Ghana on August 31, 1980. Her mother and father divorced soon after. Joselyn's mother raised her as a single parent.
As a result, Joselyn Dumas spent her early childhood in Accra and received her primary education at Morning Star School. Whereas the actress does not mention her father, she lavishes praise on her mother for raising her and shaping her into the woman she is today.
For her secondary education, the actress attended Arch Bishop Porters Girls High School. During this time, she developed an interest in entertainment and honed her skills.
She went to the United States after high school to study for 8 years and earn a degree in Administrative Law. Dumas worked as a paralegal until she moved to Ghana.
When she returned to Ghana, she was supposed to enroll in a law school for a year, after which she would be called to the bar, but she was drawn into media practice instead, abandoning law.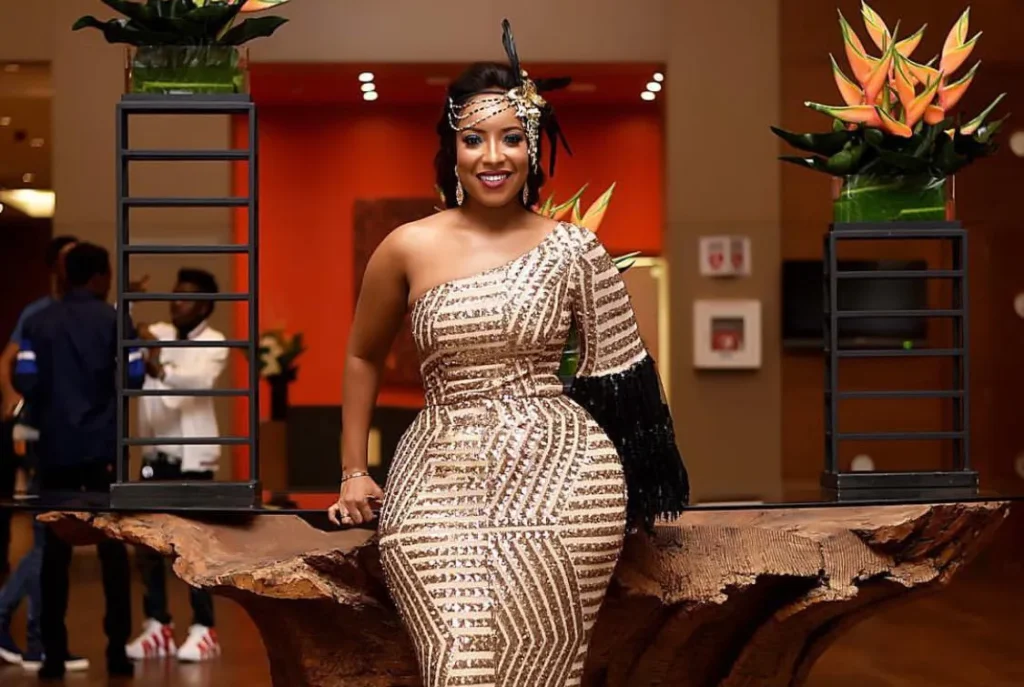 Career
It was around 2008 when Joselyn was taken to Charterhouse by Kofi Okyere Darko (KOD), a long-serving radio presenter and close family friend. This led to her television debut as the host of Charter House's Rhythmz, an entertainment show in which she interviewed numerous celebrities.
That same year, she co-produced Miss Malaika, a GTV reality beauty pageant that ran from 2008 to 2010.
She produced and hosted Rhythmz for a year before being hand-picked by one of Ghana's largest television networks to host The One Show, a feminine skewed talk show that tackled health, beauty, fashion, social issues, entertainment, and personality interviews and aired from 2010 to 2014.
Joselyn currently hosts two television talk shows: @Home with Joselyn Dumas and Keeping It Real With Joselyn Dumas.
Joselyn began her acting career while working on television. "You have to be a good actor to be a good presenter; the two go hand in hand,' she says. Miss Dumas is a well-known actress in both Ghana and Nigeria.
She has worked with some of Africa's most talented actors, including John Dumelo, Majid Michel of Ghana, and OC Ukeje of Nigeria. Perfect Picture, Adams Apples, A Sting in a Tale, Northern Affair, The Genesis, and, most recently, Potato Potato are among her most notable films.
Joselyn Dumas is the founder and CEO of Virgo Sun Business Limited, a production business that has already co-produced its first film, Love or Something Like That, with UNAIDS' backing.
She hopes to create and fund more television programs or motion pictures, such as the dark drama V Republic from Sparrow Productions, which VirgoSun executive produces. She also serves as the current cover model for the Lifestyle Issues of the Schick Magazine.
Films
2009 – Perfect Picture as Cameo Role
2009 – A Sting in a Tale as Esi
2011 – Adams Apples as Jennifer Adams
2011 – Bed of Roses as Medical Doctor
2012 – Peep as Detective
2014 – A Northern Affair as Esaba
2014 – Lekki Wives (season 2) as Aisha
2014 – Love or Something Like That as Dr Kwaaley Mettle
2014 – V Republic as Mansa
2015 – Silver Rain as Adjoa
2015 – The Cartel as Agent Naana
2016 – Shampaign as Naana Akua Quansah
2017 – Potato Potahto as Lulu
2019 – Cold feet as Omoye
2019 – Perfect Picture – Ten Years Later as Flora Gaisie
The hippy Ghanaian actress has won many awards which include:
2012 Radio and Television Personality Awards (RTP) Best Entertainment Host of the Year
2013 4syte TV Hottest Ghanaian Celebrity
2013 Ghana Movie Awards (GMA) Best Supporting Actress
2013 City People Entertainment Awards Stellar Contribution to the Movie & Media Industry in Africa Tremendous Growth in the Movie Industry
2014 All Africa Media Networks Outstanding Personality in Creative Entrepreneurship
2014 Ghana Movie Awards Best Actress in a Lead Role
2015 GN Bank Awards Best Actress
2015 Blog Ghana Awards Best Instagram Page
2016 Golden Movie Awards Best Actress, TV Series
2016 Ghana Make-Up Awards Most Glamorous Celebrity
2016 Shortlisted Among Africas Top 3 women in Entertainment
2018 IARA UK Best Actress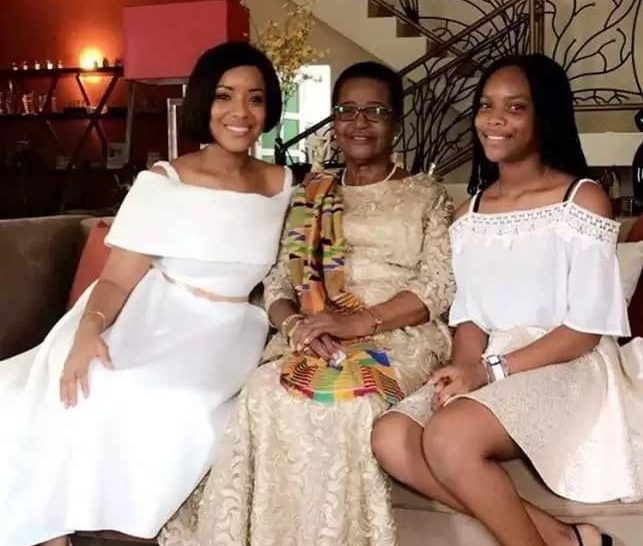 Joselyn Dumas Net Worth
Joselyn Dumas is a popular Nigerian actress, producer, and TV personality with a net worth of $1 million.
Personal Life
Joselyn Dumas is previously married, divorced, and has a child. All of this occurred years ago, while she was living in the United States.
Joselyn Dumas has already acknowledged that her youth and inexperience were some of the reasons her first marriage failed, even if she hasn't publicly stated the precise causes.
When asked about her previous marriage, the beautiful actress described it as "a nice experience" that will make her more patient and tolerant when she marries again.
Also, the actress has confirmed that she had dated John Dumelo, a Ghanaian actor for 2 years some years ago after they acted in about three movies together. This was after she had earlier denied and said she cannot date someone in the same industry with her.
Social Media
Instagram: @joselyn_dumas
Twitter: @Joselyn_Dumas
Facebook: @JoselynDumas