Who is Jimi Solanke?
Jimi Solanke born July 4, 1942, is a Nigerian film actor, dramatist, folk singer, poet, and playwright. He is known for Kongi's Harvest, Sango, Shadow Parties, and many more. He is also referred to as Uncle Jimi.
Jimi Solanke's Wiki Profile
Full Name:
Jimi Solanke
Date of Birth:
July 4, 1942
Age:
81 years old
Place of Birth:
Lagos
Nationality:
Nigerian
Occupation:
Actor
Dramatist
Poet
Author
Playwright
Net Worth:
$500,000
Marital Status:
Married
Children:
N/A
Early Life and Education
Jimi Sholanke was born on July 4, 1942, in Lagos but hails from Ipara Remo. He is 81 years old as of September 2023. Further information about his early life and family is scarce at this time.
Jimi Solanke attended Odogbolu Grammar School and was one of the first set of graduates of The School of Drama by the Institute of African Studies, the first in Africa at the University of Ibadan.
It later became the Department of Theatre Arts. Solanke later joined the Department of Dramatic Arts, at the University of Ife (now Obafemi Awolowo University OAU) in 1969. He is an Associate fellow of the Institute of Cultural Studies.
He was mentored by the likes of Wole Soyinka, Ola Rotimi, Akin Euba, Peggy Harper, Dapo is Adelugba, and Demas Nwoko.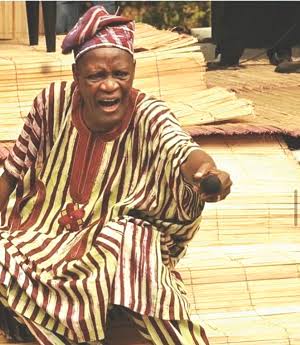 Career
After graduation, Solanke moved to the United States, where he created a drama group called The Africa Review, which focused on African culture. Solanke established himself in Los Angeles and California where his storytelling career began. He was described as a master storyteller by CNN.
In 1986, he returned to Nigeria with three members of the African Review group to work with the Nigerian Television Authority.
His reputation earned him the lead role in most of Ola Balogun's films, he was part of the team that made the film Kongi's Harvest which was written by Nobel Laureate Wole Soyinka.
Solanke played lead roles in Death and the King's Horseman, Kurunmi, Chattering and the Song, Kongi's Harvest, Ovoramwen Nogbaisi, The Divorce, and many more.
He starred in several shows on Nigerian Television (NTA) starting from the 1960s to date, including The Bar Beach Show, For Better for Worse, Village Headmaster, Family Scene on Lagos Television (LTV), Children's Half Hour, Storyland, African Stories on (AIT), Sango – The movie, and many others.
In addition, Solanke composed Onile Gogoro, Eje ka jo, Jenrokan, Na Today You Come and he was the lead voice in Ralph MacDonald's The Path recorded in New York 1977, and a consultant for Theatre for Development, UNICEF, UNFPA, Women and Children's Health.
Net Worth
As of September 2023, Jimi Solanke has an estimated net worth of $500,000.
Personal Life
As of September 2023, Jimi Solanke is happily married to his wife Margaret. The couple got married on September 17, 1983.
They have been together for 40 years. Margaret is a graduate of Dramatic Arts. The couple met at the National Theatre during the screening of a play, The Divorce in 1979. Their marriage is blessed with lovely children.