Janina Zione Gavankar, born November 29, 1980, better known as Janina Gavankar, is a famous American actress and musician. She studied theatre at the University of Illinois at Chicago and has training as a pianist, singer, and percussionist for orchestra. Janina Gavankar also portrayed "Ms. Dewey" in marketing, a virtual assistant and personified search engine for Microsoft.
Wiki Profile
| | |
| --- | --- |
| Full Name: | Janina Zione Gavankar |
| Date of Birth: | November 29, 1980 |
| Place of Birth: | Joliet, Illinois |
| State of Origin: | Illinois |
| Nationality: | American |
| Occupation: | Actress & Singer |
| Net Worth: | $500,000 |
| Husband/Boyfriend: | Not Married |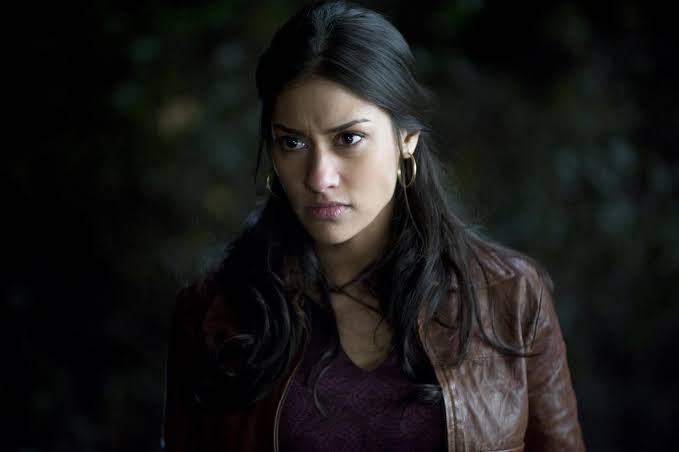 Early Life and Education
Ganesh "Peter" Gavankar, an engineer from Mumbai who first immigrated to the US to pursue a master's degree, and Shan Demohra "Mohra" Gavankar, an immigrant from Pune who is half-Indian and half-Dutch, had Gavankar as a child in Joliet, Illinois.
Career
Janina Gavankar has performed as a stage, screen, television, and web actor.
Her most notable roles include Ms. Dewey, the personification of a Microsoft live search engine, Shiva, the namesake of the sought-after trophy on The League, shapeshifter Luna Garza in True Blood, and Papi in The L Word.
She is also best known for playing the role of Iden Versio, a canon Star Wars character and the protagonist of Star Wars: Battlefront II. She frequently appears in shorts for Funny or Die.
She became a series regular in the cast of The L Word in 2006, and she also filmed all of the Ms. Dewey-related scenes.
She obtained a lead role in the CW pilot Dash 4 Cash in 2007.
Gavankar made guest appearances in the TV shows Grey's Anatomy, My Boys, Factory, Stargate Atlantis, and NCIS in 2008.
She made guest appearances in the independent films Men, Interrupted, Indian Gangster, and Quantum Quest: A Cassini Space Odyssey in 2009 in addition to the television series The Cleaner, Dollhouse, Three Rivers, and The League.
Janina Gavankar provided Nikki's voice in the video game Quantum Quest. In the now-cancelled ABC drama The Gates, she was cast as the series' lead.
She makes an appearance in Arrow on the CW as a vice squad police officer and Oliver Queen's short-lived girlfriend.
Gavankar, who has acknowledged being a gamer[13], has co-hosted Epileptic Gaming's Up All Night and appeared on G4 TV's Attack of the Show!, where she helped review Rock Band, Burnout Paradise, and Army of Two.
Gavankar made a comeback to music with a cover of "Love Lockdown" by Kanye West.
Endera, a former all-female singing group for Gavankar, was a Cash Money Records and Universal Records artist.
She worked with Pratichee Mohapatra of Viva, Deep, and Navraaz in India on a music project for the song "Tell Me What."
She has performed marimba on film scores and had songs licensed for use in movies and television.
Gavankar has appeared in several music videos, including those for the songs "Wish I Could" by Ella Leya from Russia, "Float Away" by Recliner from San Francisco, and "Darunam" by Manu Narayan.
In 2006, Gavankar became the first actress to sign up for Twitter on Richard Branson's computer while he was visiting Necker Island.
The embodiment of Microsoft's interactive search engine Ms. Dewey was Gavankar.
She made a free template in 2011 to help actors and other creatives manage their online presence, and in 2012, she spoke at the Suits and Spooks Conference about how she used open source tools to find a solution to the data problems actors faced.
She started a closed forum for game industry professionals in 2017.
She created the first narrative film using the ARRI Alexa LF in 2018. Gavankar invested in ClassPass in the first round.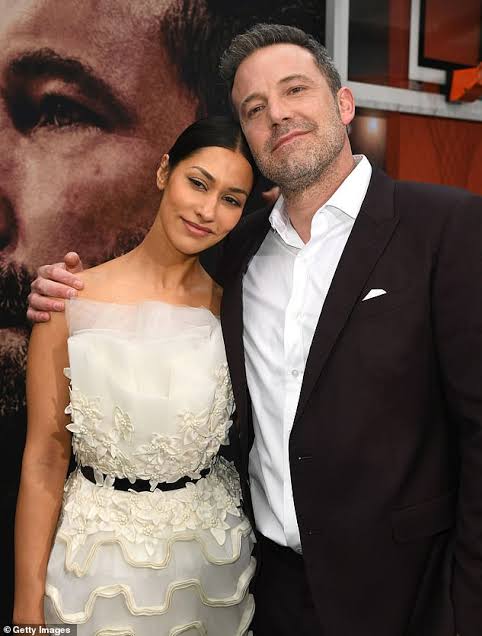 Janina Gavankar Net Worth
Janina Gavankar is a famous American actress and musician who has an estimated net worth of about $500,000.
Personal Life
Angelo Sotira and Janina Gavankar had a committed relationship for several years, from 2004 to 2010.
However, the two have not publicly disclosed the reason for their breakup, and Janina has since been linked to Ben Affleck.
Social Media
Instagram: @janina
Twitter: @JaninaGavankar