Who is Owen Wilson?
Owen Cunningham Wilson born November 18, 1968, is an American actor. He is known for movies including Bottle Rocket (1996), Rushmore (1998), The Royal Tenenbaums (2001), The Life Aquatic with Steve Zissou (2004), The Darjeeling Limited (2007), Fantastic Mr. Fox (2009), The Grand Budapest Hotel (2014), The French Dispatch (2021), Marry Me (2021).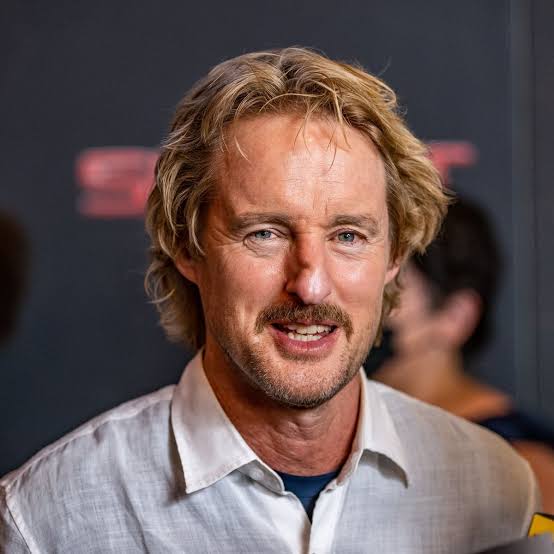 Early Life and Education
Owen Wilson was born on November 18, 1968 in Dallas, Texas, United States. He is 54 years old as of August 2023. Owen was born as the second of three sons Laura Cunningham Wilson (Mother) and Robert Andrew Wilson (Father). His mother is a photographer while his father was an advertising executive and operator of a public television station. His brothers Andrew and Like Wilson are also actors.
Owen attended the New Mexico Military Institute. He later attended the University of Texas at Austin, where he pursued a Bachelor of Arts degree in English, but did not graduate.
Career
After his debut in the film Bottle Rocket in 1996, Wilson moved to Hollywood with his two brothers. While there, he went on to co-write three other films with American filmmaker Wes Anderson. They include Rushmore (1998), The Royal Tenenbaums (2001), and The Life Aquatic With Steve Zissou (2004). He has also appeared in several big-budget films with comedic actor Ben Stiller, including Meet the Parents (2000) and its two sequels, Zoolander(2001) and Starsky & Hutch (2004).
In 2014, Wilson appeared in Wes Anderson's acclaimed ensemble comedy The Grand Budapest Hotel and Paul Thomas Anderson's book adaptation of Inherent Vice.
In 2021, Owen Wilson starred in the comedy film Bliss, directed by American filmmaker Mike Cahill. That same year, he reunited with Wes Anderson for The French Dispatch, and Marry Me alongside American actress Jennifer Lopez and directed by American filmmaker Kat Coiro for Universal Pictures.
Owen Wilson's Marriage and Wedding
As of the time of publishing this article (August 2033), Owen Wilson is not married and has never been married. However, the actor has been in several relationships with several A-listers.
Owen Wilson's Past Relationships
The 53-year-old actor has been in several relationships with several A-listers. His first public relationship was with the American singer and actress Sheryl Crow. The pair he dated for about 2 years after they first crossed paths in 1999 on the set of the movie, "The Minus Man".
His second relationship was with American actress Kate Hudson. The pair met on the set of the 2006's "You, Me, Dupree" and began dating almost immediately but kept it out of the spotlight for a while. Unfortunately, the two broke up just before the Memorial Day weekend in 2007.
His next relationship was with a Sky Marshal, Jade Duell and they dated for two years. Owen Wilson was also in relationships with his personal trainer Caroline Lindqvist and American former model Varunie Vongsvirates.
Owen Wilson's Children
As of the time of publishing this article (August 2023), Owen Wilson is a father to three children.
The actor shares Robert Ford Wilson, 12, with his ex-girlfriend Jade Duell, with whom he reportedly split back in 2011.
He also shares a nine-year-old son named Finn Lindqvist Wilson with ex-girlfriend fitness trainer Caroline Lindqvist.
He is also a father to four-year-old Lyla Aranya Wilson with his ex Varunie Vongsvirates.