Regina Daniels is a well-known Nigerian actress, model, and film producer who has made a name for herself in the entertainment industry.
She has starred in several popular movies and TV shows, and her talent and beauty have earned her a large fan base both in Nigeria and around the world. However, one question that many people seem to have is: how old is Regina Daniels?
What is Regina Daniels Real Age?
Regina Daniels is currently 22 years old. She was born on October 10, 2000 in Asaba, Delta State, Nigeria. She was born into a family of actors, with her mother, Rita Daniels, also being an actress and movie producer.
Growing up, Regina was surrounded by the entertainment industry and began acting at a young age. She made her debut in the Nigerian movie industry, also known as Nollywood, at the age of seven.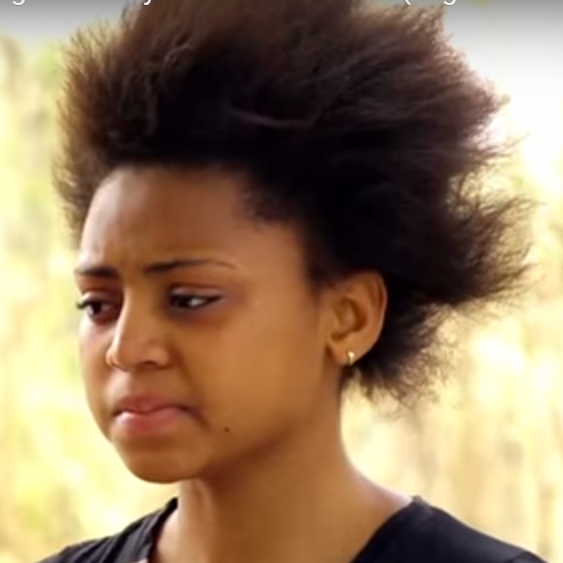 When Did Regina Daniels Began Acting?
Regina's talent as an actress quickly became apparent, and she began to receive more and more roles in movies and TV shows. She is particularly known for her roles in movies such as "The Jericho," "Python Girl," and "Dumebi in School."
Her performances have earned her numerous accolades and awards, including the City People Movie Award for Best Supporting Actress in 2016 and 2017.
In addition to her acting career, Regina is also a successful entrepreneur and businesswoman. She has her own fashion line called Regina Daniels Fashion, which includes a range of clothing and accessories for women.
She also runs a beauty business called Regina Daniels Beauty, which offers makeup, skincare, and hair care products.
Regina's personal life has also been the subject of much media attention. In 2019, she married Nigerian billionaire businessman Ned Nwoko, who is over three decades her senior.
Their marriage sparked controversy and criticism, with some accusing Ned of exploiting Regina's youth and inexperience. However, the couple has remained together and welcomed their first child together, a son named Munir, in June 2020.
Despite her young age, Regina Daniels has already achieved a great deal in her career and personal life. She has proven herself to be a talented actress and successful entrepreneur, and her marriage to Ned Nwoko has made her a high-profile figure in Nigeria and beyond.
While some may continue to speculate and question her choices, there is no denying that Regina Daniels is a force to be reckoned with in the entertainment industry.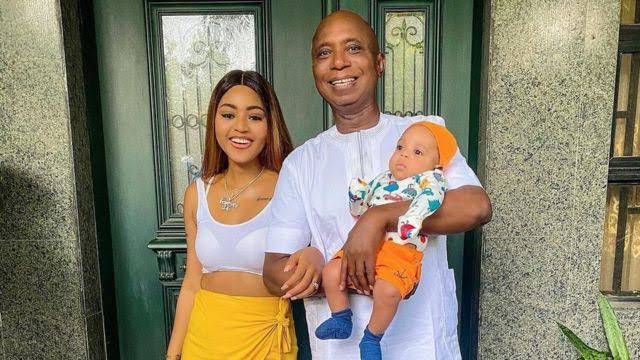 What is Regina Daniels' Husband Real Age?
Ned Nwoko, Regina Daniels' husband, is a Nigerian billionaire businessman and politician. He was born on December 21st, 1960, which makes him 62 years old as of 2023. Ned Nwoko is known for his extensive business interests and political connections in Nigeria.
What is Regina Daniels' Husband Occupation?
Ned Nwoko has had a long and successful career in business. He began his career as a lawyer and later became involved in the oil and gas industry.
He has also invested in real estate, tourism, and agriculture, among other industries. Ned Nwoko is the founder and chairman of the Ned Nwoko Foundation, a non-governmental organization that focuses on improving the lives of people in rural communities in Nigeria and across Africa.
In addition to his business interests, Ned Nwoko has also been involved in politics. He was a member of Nigeria's House of Representatives from 1999 to 2003, representing the Aniocha North-South and Oshimili North-South federal constituency in Delta State. He ran for the governorship of Delta State in 2003 but was unsuccessful.
Ned Nwoko's marriage to Regina Daniels in 2019 attracted a great deal of media attention. Their age difference, with Ned Nwoko being over three decades older than Regina, sparked controversy and criticism from some quarters.
However, the couple has remained together, and they welcomed their first child together, a son named Munir, in June 2020.
Despite the controversy surrounding their marriage, Ned Nwoko and Regina Daniels have been vocal advocates for environmental causes and education initiatives in Nigeria.
They have also been active in philanthropic work, supporting a variety of causes related to health, education, and poverty alleviation.
Ned Nwoko is a prominent Nigerian businessman and politician who has achieved a great deal of success in his career. His marriage to Regina Daniels, despite the age difference, has remained strong, and the couple has been active in philanthropic and advocacy work in Nigeria.
While opinions may differ on their relationship, there is no doubt that both Ned Nwoko and Regina Daniels have made significant contributions to Nigerian society.