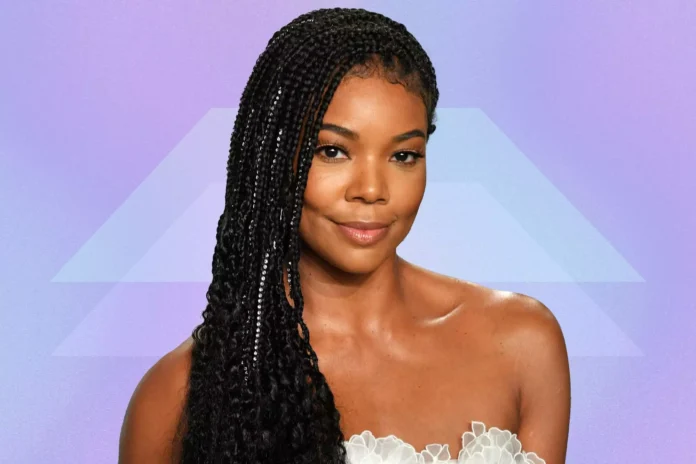 Gabrielle Monique Union was born on October 29, 1972, in Omaha, Nebraska, to Theresa (née Glass), who managed a phone company, and Sylvester E. Union, a military sergeant and business executive. They were Catholics
Gabrielle Union is an American actress. She began her career in the 1990s, appearing on television sitcoms. It is hard to believe the gorgeous American actress is almost half a century old. But considering that at the age of 28, Gabrielle Union was convincingly cast as a high school student for her breakout role in the 2000s teen smash-hit comedy Bring It On, it's clear that she's blessed with age-defying beauty. Before this breakthrough, Gabrielle played supporting roles in 1999 teen films: She's All That and 10 Things I Hate About You.
Apart from acting, Union has written four books: two memoirs, titled We're Going to Need More Wine (2017) and You Got Anything Stronger? (2021), and two children's books, titled Welcome to the Party (2020) and Shady Baby (2021).
She has also been an outspoken advocate for issues involving women's health and violence against women. Union was included on Time's list of the 100 most influential people in the world in 2020
Wiki Profile
| | |
| --- | --- |
| Real Name: | Gabrielle Monique Union |
| Date of Birth: | October 29, 1972 |
| Place of Birth: | Omaha, Nebraska |
| Nationality: | American |
| Marital Status: | Married (To Dwyane Wade) |
| Occupation: | Actress and Book Writer |
| Net Worth | $40 million |
Early Life, Childhood and Education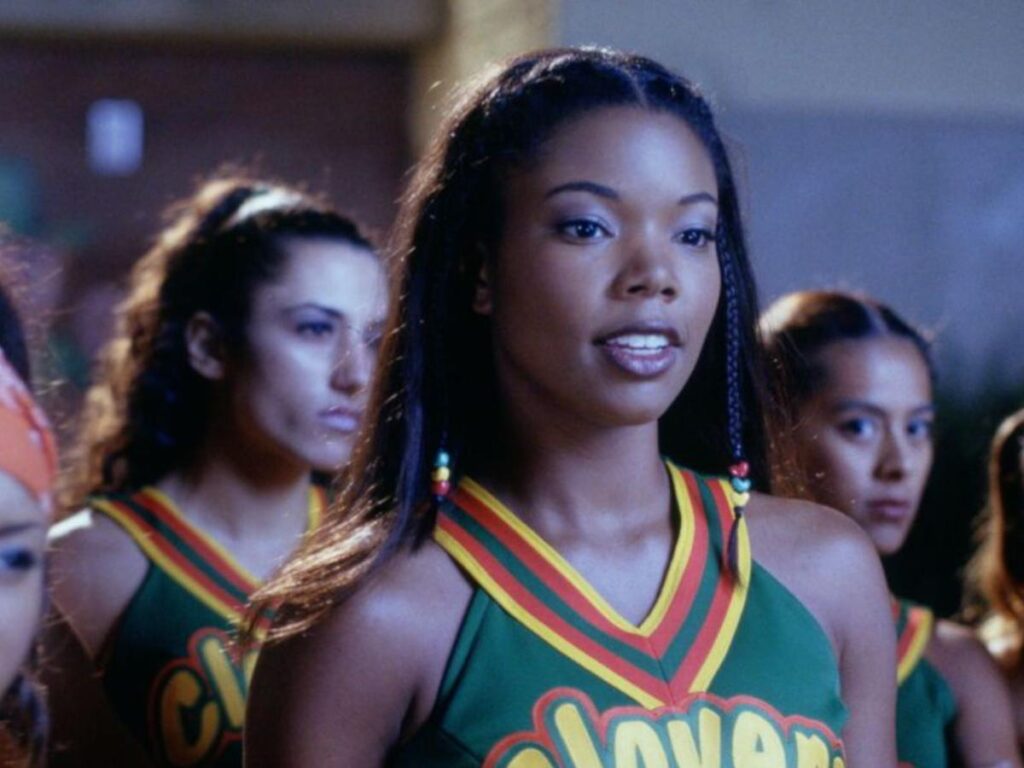 At age 8, Gabrielle's family moved to Pleasanton, California, where she grew up and attended high school. At California, Union was an all-round athlete participating in soccer, basketball, and track. She graduated from Foothill High School (Class of 1991).
While growing up, Union developed a self-esteem issue relating to her appearance. She had the believe that "blonde was the ideal of beauty, and if I looked nothing like that, then I must be ugly".
After high school, Gabrielle attended college at University of Nebraska, where she played on the soccer team; and then later transferred to Cuesta College. Eventually, she ended up at UCLA. During the summer before starting her sophomore year of college at UCLA, at the age of 19, Union was attacked and raped at gunpoint at her part-time job at a Payless shoe store by a robber.
She has a degree in sociology.
READ MORE: James Byrd Rogers Biography: Age, Wife, Children, Parents, Wiki, Son, Pictures, Instagram & Net Worth
Career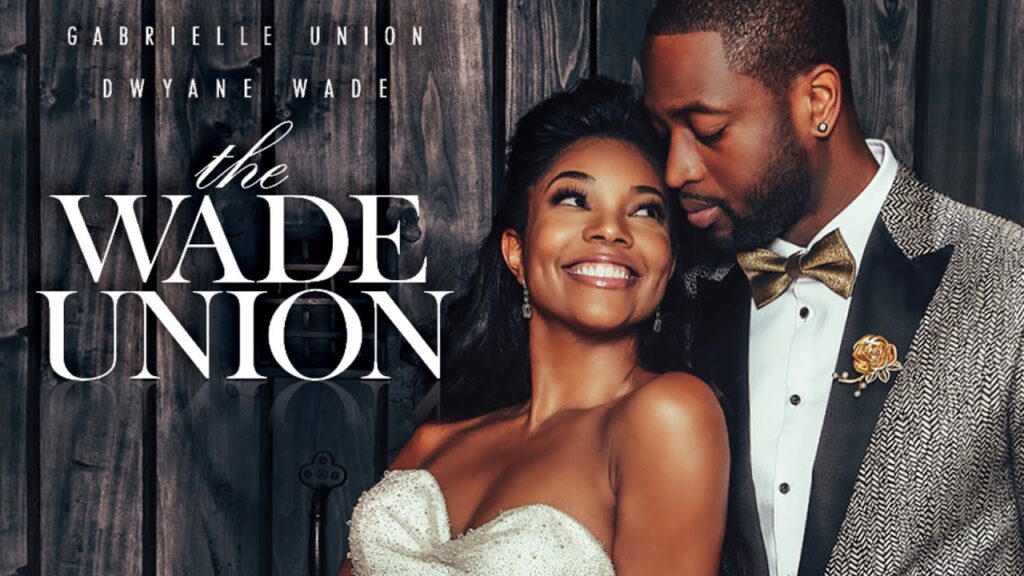 Didn't want to do acting but did it to pay off her university debts and found that she enjoyed it. She wanted to be a lawyer.
Union started her acting career with minor roles. Her first audition was for Saved by the Bell. In 1997, Union appeared in the sixth-season episode of Star Trek: Deep Space Nine—"Sons and Daughter" as the Klingon N'Garen. She also appeared in Sister, Sister as Vanessa, in Smart Guy as Denise, and in five episodes of 7th Heaven as Keesha Hamilton.
She also appeared on an episode of Friends, "The One with the Cheap Wedding Dress", as Kristen, a love interest to both Ross & Joey. Other earlier roles included teen movies such as She's All That and 10 Things I Hate About You. She was also the 3rd lead in H E Double Hockey Sticks on the Disney Channel.
| | |
| --- | --- |
| Title | Role |
| She's All That | Katarina "Katie" Darlingson |
| 10 Things I Hate About You | Chastity Church |
| Love & Basketball | Shawnee |
| Bring It On | Isis |
| The Brothers | Denise Johnson |
| Two Can Play That Game | Conny Spalding |
| Abandon | Amanda Luttrell |
| Welcome to Collinwood | Michelle |
| Deliver Us from Eva | Evangeline "Eva" Dandrige |
| Cradle 2 the Grave | Daria |
| Bad Boys II | Special Agent Sydney "Syd" Burnett |
| Ride or Die | Masked Woman |
| Breakin' All the Rules | Nicky Callas |
| Neo Ned (2005) | Rachael |
| The Honeymooners (2005) | Alice Kramden |
| Say Uncle (2005) | Elise Carter |
| Running with Scissors (2006) | Dorothy Ambrose |
| Constellation (2007) | Carmel Boxer |
| Daddy's Little Girls (2007) | Julia Rossmore |
| The Box (2007) | Det. Cris Romano |
| The Perfect Holiday (2007) | Nancy Taylor |
| Meet Dave (2008) | No. 3 – Cultural Officer |
| Cadillac Records (2008) | Geneva Wade |
| Think Like a Man (2012) | Kristen |
| Good Deeds (2012) | Natalie |
| In Our Nature (2012) | Vicki |
| Half the Sky (2012) | Herself |
| Miss Dial (2013) | Long Story Caller |
| The Door (2013) | She |
| Think Like a Man Too (2014) | Kristen |
| Top Five (2014) | Erica Long |
| The Birth of a Nation (2016) | Esther |
| Almost Christmas (2016) | Rachel Meyers |
| Sleepless (2017) | Dena Smith |
| Girls Trip (2017) | Herself |
| The Public (2018) | Rebecca Parks |
| Breaking In (2018) | Shaun Russell |
| Fearless(2020) | General Jayne Nadia Blazerhatch (voice) |
| Cheaper by the Dozen (2022) | Zoey Baker |
Gabrielle Union has been nominated for several awards and she has won many which include;
Black Reel Awards (Theatrical – Best Supporting Actress) – 2001
Young Hollywood Awards (One to Watch Female) – 2001
American Black Film Festival (Rising Star Award) – 2003
BET Comedy Awards (Outstanding Lead Actress in a Box Office Movie) – 2004
Palm Beach International Film Festival (Best Actress) – 2006
NAACP Image Awards (Outstanding Actress in a Television Movie, Mini-Series or Dramatic Special) – 2014
Ten Choice Awards (Choice Action TV Actress) – 2019
Personal Life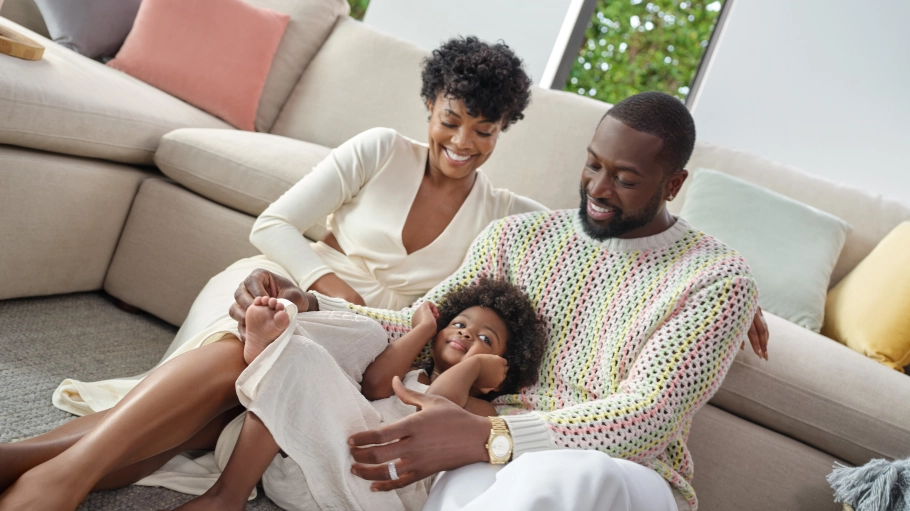 Union met NFL player Chris Howard at a party in 1999. They married on May 5, 2001, and separated in October 2005. In 2006, they divorce was finalized. Union said that when she got divorced she "sort of realized that she hadn't been making sound choices which were the best for her to pursue her hopes and dreams and aspirations and passions.
In 2008, Union began dating NBA player Dwyane Wade and on August 30, 2014, they got married, in Miami, Florida, and she became a stepmother to his three children. Union stated in an interview prior to the marriage that she and Wade would be signing a prenuptial agreement to protect their individual assets. Union and Wade spent their honeymoon in the Maldives and Tanzania and on November 7, 2018, they welcomed their daughter, Kaavia James Union Wade who was born via surrogate
Union had opened up about her struggles with infertility in her 2017 memoir; We're Going to Need More Wine, revealing she "had eight or nine miscarriages."
Has two sisters – one older and one younger.
Social Media
Instagram: @gabunion
Twitter: @itsgabrielleu
READ MORE : Lucila Solá Biography: Age, Divorced Husband, Boyfriend, Movies, Daughter, Wiki