Forest Steven Whitaker, born July 15, 1961, better known as Forest Whitaker, is a popular American actor. He has won numerous honors, including two Screen Actors Guild Awards, an Academy Award, a Golden Globe, a British Academy Film Award, and more.
Wiki Profile
| | |
| --- | --- |
| Full Name: | Forest Steven Whitaker |
| Date of Birth: | July 15, 1961 |
| Place of Birth: | Longview, Texas |
| State of Origin: | Texas |
| Nationality: | American |
| Occupation: | Actor |
| Net Worth: | $25 million |
| Wife/Spouse: | Keisha Nash |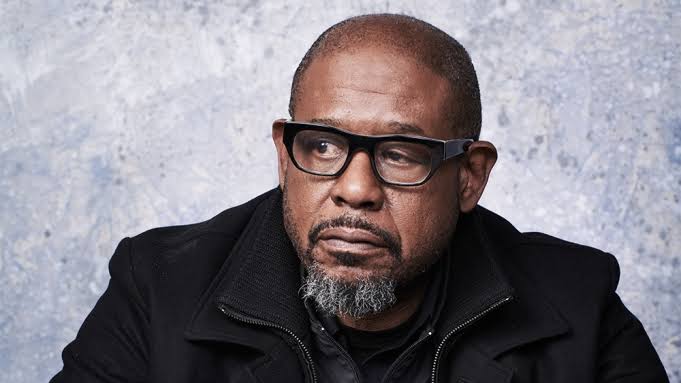 Early Life and Education
Forest Steven Whitaker was born on July 15, 1961, in Longview, Texas.
He is the son of special education teacher Laura Francis (née Smith), who supported herself through college and obtained two master's degrees while caring for her children, and insurance salesman Forest E. Whitaker Jr.
A DNA test revealed that while his father was of Igbo origin, his mother was of Akan lineage. Whitaker's family relocated to Carson, California, when he was a student in primary school.
He has an older sister and two younger brothers. His debut performance was as the title character in Dylan Thomas' play Under Milk Wood.
Whitaker graduated from Palisades Charter High School in 1979 after participating in the football team and the chorus there.
He received a football scholarship to California State Polytechnic University, Pomona when he enrolled there, but a back ailment led him to switch his major to music (singing).
In 1980, he made a tour of England with the Cal Poly Chamber Singers. He briefly switched his major to acting while still enrolled at Cal Poly.
Later, he transferred to the University of Southern California's Thornton School of Music to study opera as a tenor and was subsequently admitted to the college's Drama Conservatory.
In 1982, he received his BFA in acting from USC. He subsequently enrolled in a course at the Drama Studio London's now-closed California location.
In 2004, he was enrolled in New York University's Gallatin School of Individualized Study where he was working toward a degree in "The Core of Conflict: Studies in Peace and Reconciliation."
Career
Whitaker has a lengthy history of collaborating with renowned actors and directors.
His first notable on-screen appearance was in the 1982 movie adaptation of Cameron Crowe's coming-of-age teen-retrospective Fast Times at Ridgemont High, where he played a high school football player in a minor part.
He made appearances in The Color of Money by Martin Scorsese and Platoon by Oliver Stone both in 1986. He appeared in the comedy Good Morning, Vietnam with Robin Williams the following year.
Whitaker made his acting debut in the 1988 movie Bloodsport before playing jazz alto saxophonist Charlie "Bird" Parker in Clint Eastwood's Bird.
Whitaker studied the alto saxophone, took saxophone lessons, and isolated himself in a loft furnished only with a bed, couch, and an alto saxophone to prepare for the role.
He also did a ton of research and spoke to many people who knew Parker.
He was nominated for a Golden Globe and received the Best Actor prize at the 1988 Cannes Film Festival for his "transcendent" performance.
Throughout the 1990s, Whitaker continued to collaborate with a number of renowned directors.
He appeared in the 1990 movie Downtown, and in the 1992 movie The Crying Game, when he played the crucial part of Jody, a captured British soldier, he adopted an English accent.
Whitaker's performance was praised by Variety's Todd McCarthy as "big-hearted," "hugely emotional," and "just amazing."
Since his initial involvement as co-chair with the collaborative film studio beginning in March 2012, Whitaker has taken an active part in his role as co-chair of JuntoBox Films.
As a social media platform, JuntoBox was created so that filmmakers and fans could discuss ideas for movies and work together to make them.
Five projects have received the go-ahead for production since Whitaker joined as co-chair.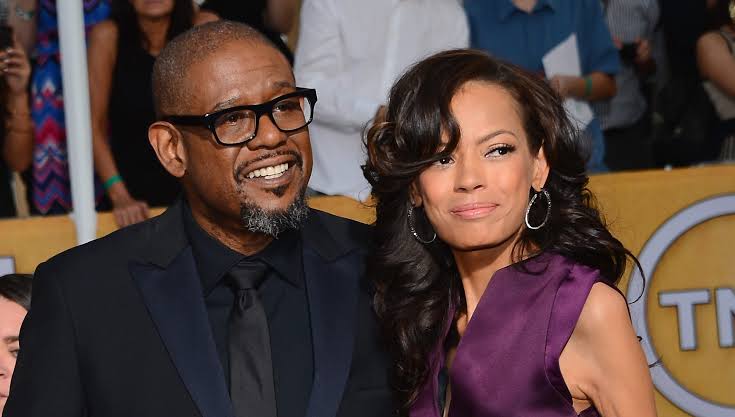 Forest Whitaker Net Worth
Forest Whitaker is a popular American actor who has amassed a net worth of around $25 million.
Personal Life
Whitaker married Keisha Nash, an actress he had met while working on the set of Blown Away, in 1996.
They share two daughters (Sonnet and True) as well as a boy (Ocean Alexander) and a daughter (Autumn) from prior relationships, giving them a total of four kids.
Whitaker requested a divorce from Nash in December 2018 on the grounds of their "irreconcilable disagreements."
Whitaker practices yoga, is a vegetarian, and holds a black belt in kenpo.
Additionally, he practices eskrima, first with Dan Inosanto and now with Joe Jackson. It was revealed in 2021 that he has joined NBA Africa as a strategic investor and minority owner.
Social Media
Twitter: @ForestWhitaker
Instagram: @ForestWhitaker