Clarissa Ward, born January 31, 1980, is a prominent British-American television journalist who is currently chief international correspondent for CNN. She worked for London-based CBS News. Ward worked as a Moscow-based news correspondent for ABC News before joining CBS News.
Wiki Profile
| | |
| --- | --- |
| Full Name: | Clarissa Ward |
| Date of Birth: | January 31, 1980 |
| Place of Birth: | London UK |
| State of Origin: | London |
| Nationality: | British-American |
| Occupation: | Journalist |
| Net Worth: | $1.5 million |
| Husband/Spouse: | Philipp von Bernstorff |
Early Life and Education
Clarissa Ward was born to British father and an American mother in London.
She was raised in London and New York City and attended the boarding schools Godstowe and Wycombe Abbey in England.
She received an honorary doctor of letters degree from Middlebury College after graduating from Yale University in 2002.
Career
In 2003, Ward started working at Fox News as an overnight desk assistant. She worked as an assignment editor for Fox News in New York City from 2004 to 2005.
She oversaw coverage for stories like as Saddam Hussein's capture, the 2004 tsunami in the Indian Ocean, and the demise of Yasir Arafat and Pope John Paul II while working on the international desk.
She was a field producer for Fox News in 2006. She produced coverage of the Israeli-Lebanese conflict, Gilad Shalit's kidnapping and the Israeli military action that followed in the Gaza Strip, Saddam Hussein's trial, and the 2005 Iraqi constitutional vote.
CNN announced on September 21, 2015, that Ward would be joining the network, reporting for all of CNN's platforms, and staying in London.
She has more than ten years of experience as a war correspondent and on August 8, 2016, she addressed the United Nations Security Council about the situation in Aleppo, which is gripped by a civil war.
She succeeded Christiane Amanpour as CNN's chief international correspondent in July 2018. She was one of the first journalists from the West to cover life in Afghanistan's Taliban-controlled territories in 2019.
Reports that she and her crew were being watched while in the Central African Republic in May 2019 surfaced in August 2020.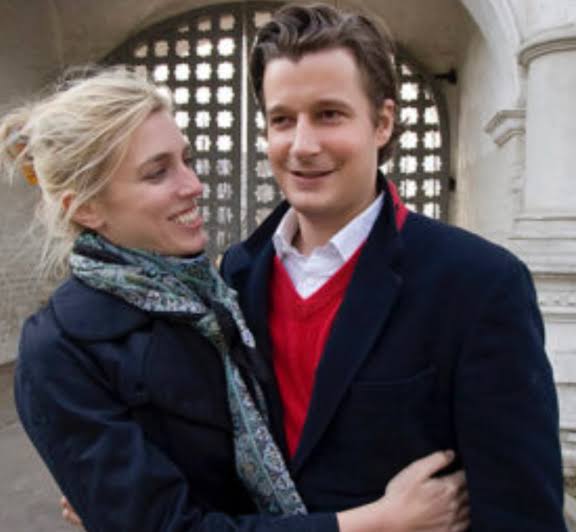 Clarissa Ward Net Worth
Clarissa Ward is a popular British-American television journalist with a net worth of $1.5 million.
Personal Life
Clarissa Ward married investment manager Philipp von Bernstorff in November 2016 at London's Chelsea Old Town Hall after the two first met at a dinner party in Moscow in 2007.
They have two children together. In addition to speaking Spanish, Russian, Arabic, and French in conversation, Ward also has a working knowledge of Mandarin Chinese.