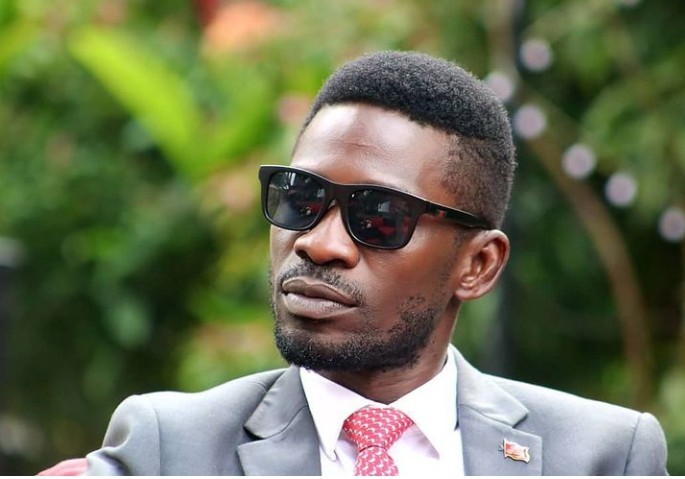 Let's take a look at Bobi Wine Biography which contains information about the Ugandan musician and politician.
Bobo Wine's name has been trending and lots of people don't know the said person.
Who is Bobi Wine?
Ssentamu Robert Kyagulanyi professionally known as Bobi Wine, is a Ugandan musical artist, businessman, politician and philanthropist.
Bobo Wine is known for using his songs to advocate for good governance and democracy.
ALSO READ: Adeola Fayehun Biography, Net Worth, Career, Family
His advocate for a transparent government paved the way for him in politics. In 2017, he contested and won 2017 parliamentary becoming the Kyadondo East Constituency Member of Parliament in the 10th parliamentary.
Bobi Wine Biography
| | |
| --- | --- |
| Full Name | Ssentamu Robert Kyagulanyi |
| Stage Name | Bobi Wine |
| Place of Birth | Nkozi, Uganda |
| Marital Status | Married |
| Date of birth | 12 February, 1982 |
| Wife | Barbie Itungo Kyagulanyi |
| Occupation | Musical Artist, Actor, Businessman |
Early Life and Education
Bobi Wine was born on February 12, 1982, to Mr. and Mrs. J. W. Ssentamu. He was born in a hospital where his late mother was working.
Bobi grew up in the Kamwookya slum in the Northeast area of Ugandan's capital Kampala.
He started Kitante Hill School, obtaining Uganda Certificate of Education in 1996. He also attended Kololo Senior Secondary School in 1998 obtaining the Uganda Advanced Certificate of Education.
READ MORE: Korra Obidi Biography: Meet Nigeria beautiful model and singer
Bobi Wine further his education at Makerere University in Kampala, where he studied music, dance, and drama, and graduated with a diploma in 2003.
He studied Law at the International University of East Africa (IUEA), which allowed him to meet then-lecturer David Lewis Lubongoya, who has since become chief executive secretary of the People Power, Our Power movement.
Career
As we already know Bobi Wine is a politician, musician, actor, and businessman. He is doing well in all his careers.
Music Career
Bobi Wine music career began in the early 2000s. He rose to fame in the East African music industry after he released three hit singles "Akagoma", "Funtula", and "Sunda" featuring Ziggy D.
His genres of music are reggae, dancehall, and afrobeat, with a socially conscious message to the people.
READ MORE: Sonia Ighalo Biography: 5 key facts about Odion Ighalo's wife
Bobi Wine had earlier started a group called Fire Base Crew which he was the leader before the group disbandment.
He started a new group known as the Ghetto Republic of Uganda.
In 15 years Bobi Wine released more than 70 songs. His song "Kiwani" was featured on the soundtrack for the Disney movie "Queen of Katwe" in 2016.
Movie Career
Kyagulanyi, popularly known as Bobi Wine is also a film star, although he is mainly featured in Ugandan local movies.
He was a cast in Cleopatra Koheirwe's drama film Yogera in 2010. In 2015, he played a lead role in the Twaweza-supported film Situka with Hellen Lukoma.
Political Career
Bobi Wine began his political ambition in April 2017, when he announced he was contesting in the election as the parliament in Kyadondo County East constituency.
He won the election beating two strong candidates; Apollo Kantinti of the main opposition party Forum for Democratic Change (FDC) and Sitenda Sebalu of the ruling National Resistance Movement (NRM) party.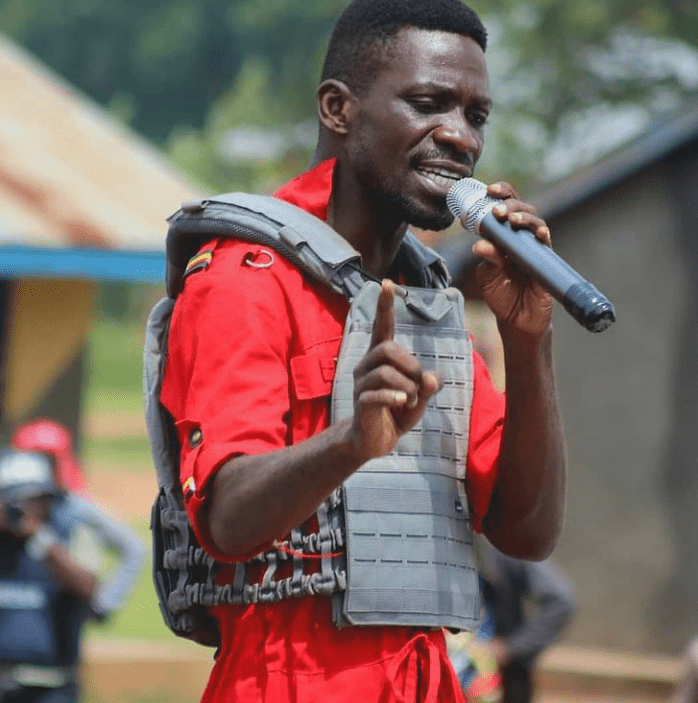 On 24 July 2019, Bobi Wine announced his intention to contest for president of Uganda in the February 2021 general election.
On 22 July 2020, he joined the National Unity Platform party and became the party president and presidential flag-bearer in the upcoming general election. His campaign manifesto was officially launched in November in Mbarara.
Net Worth
Bobi Wine's net worth is estimated at $7 million, making him the richest musician in Uganda.
Bobi Wine biography isn't complete without including his net worth because people want to know his worth.
Personal Life
Bobi Wine is married to Barbara Itungo. He met her while studying at Makerere University while Barbara was a student of Bweranyangi Girls' Senior Secondary School and they officially got married in August 2011.
The marriage is blessed with four children; Solomon Kampala Nyanzi, Shalom Namagembe, Shadraq Shilling Mbogo, and Suubi Shine Nakaayi.
READ MORE: Fidelis Anosike Biography, Meet Rita Dominic Husband
Bobi Wine's father, Jackson Wellington Ssentamu died on 10 February 2015 after battling diabetes. Celebrities, government officials, all pay tribute to his father.
After Bobi Wine's father died, he released a new song "Paradiso" with the message of valuing parents when they are still alive.
Conclusion
The actor, politician, musician, and businessman is an inspiration, especially to the youths. His ambition to become the president of Uganda is worth emulating.
Thanks for reading Bobi Wine biography, I believe the article was helpful. Please share